⚡ Black Fri-YAY! 25% off Premium with code BF25 ⚡
Assessment Centre Guide
How to Prepare for an Assessment Centre
A resource guide to the assessment centre. This guide will help you learn how to prepare for an assessment centre. This first chapter will cover the assessment centre essentials.
Chapter 1: Assessment Centre Essentials
This free guide to assessment centres is an authoritative manual on how assessment centres work and what knowledge candidates should take into the assessment centre with them. Nerves and unfamiliarity are the biggest culprits of underperformance. Most candidates come out of their first assessment centre thinking "I wish I knew that before". This guide aims to dispel myths and share the experience of assessment centre experts.
Free PDF guide to Assessment Centres
Free
Experts have compiled in-depth knowledge of Assessment Centres. Lots of useful information on what to expect at an assessment centre, and how to prepare yourself for the big day.
What are assessment centres?
Assessment centres are a series of exercises commonly used by employers to test a variety of skills which are not assessable from traditional interviews. An assessment centre usually lasts a whole day but can last anything from half a day up to several days of testing and assessments.
You will normally be invited to an assessment centre only after you have passed initial screening by the employer, for example an application form and an online aptitude test. The assessment centre is usually the final hurdle in the recruitment process, and is where the employer really puts the candidate through their paces. Designing and running an assessment centre take a lot of resource and time from the employer, so they put through only short-listed candidates who they think have a real chance of being right for the job.
Going to an assessment centre? Want to know what to expect and what the assessors are looking for? This free guide has been written with the help of assessment centre designers and graduate employers. Get stuck in!
An assessment centre is not a place in itself; it is a name given to a series of exercises. The exercises can take place at the employer's offices (if they have the space and facilities) or at a testing centre run by qualified assessors, or any conference space where candidates and assessors can get together.
In the good (or bad) old days, a CV and an interview were enough to get you a job. But employers discovered that this wasn't always the most effective way of selecting the right candidate because they missed negative traits and didn't credit some positive skills. Employers have turned to using assessment centres as a second-round selection stage because interviews alone are very subjective and open to bias. The assessment centre aims to unearth the candidate's true potential to perform well in the job. This means the employer gets a well-matched employee, and the candidate gets assessed fairly on their true merits.
Assessment centre basics
The reason your potential employer has invited you to attend an assessment centre is that assessment centres have a proven track record of finding the most suitable candidates for the job. Assessment centres are not going to go away any time soon, so get used to them! They will be attended by a group of other candidates (typically between 5 and 10), all of whom are being assessed. The day you attend is likely to be one of many the employer is running. It is important to remember that the assessment centre is just a way of finding candidates suitable for a role; you are not in competition with the other candidates at the assessment centre. If every candidate ticks all the right boxes, the employer will hire all of them. If none of the candidates meet the necessary standard, the employer will hire none of them.
Almost all employers are happy to provide you with feedback after the assessment centre. Sometimes the assessors also ask your opinion of the day to help them with designing future assessments.
The assessment centre will usually be run by the human resource department of the organisation to which you are applying. There might also be managers of the company, to provide technical input and more probing panel interview questions. Larger organisations might also have occupational psychologists on the review panel to provide professional insight into candidates' behaviours. For role play exercises the assessors often bring in professional actors to play the part of an awkward customer or dissatisfied client. These actors are very good at adopting a role and because they create a realistic scenario, candidates often find it easier to behave in the way they would in real life. Ultimately, the employer is using an assessment centre to simulate the kind of situations you might encounter in the job, and measure how well you deal with them.
Common components of an assessment centre:
Presentation by the employer
Group exercises (for example case studies and presentations)
Individual exercises (for example cognitive ability tests and psychometric tests)
Interview (technical or competency)
Role play and simulation exercises
How am I scored at an assessment centre?
Throughout the assessment centre you will be examined on a score sheet filled in by an assessor. Usually one assessor is assigned to each candidate on each exercise, and then they rotate through the day. At the end of the day the assessors discuss their opinions with each other to decide on scores. Each candidate at the assessment centre will be examined against their individual score sheet and you will not get to see your scores; the assessors often complete it when you are out of the room. The score sheet will be matched to the set of competencies the employer is looking for.
What skills are they looking for
Here is a list of the common competencies employers will be looking for:
Communication
Teamwork
Leadership
Customer focus
Influencing
Problem solving
Achieving results
The original job description is a good place to look for finding out what competencies the employer is scoring you against during the assessment centre. Find out what they are and have these in the back of your mind throughout the day.
Skills employers are typically assessing at the assessment centre are: communication skills, interpersonal skills, leadership skills, negotiation skills and your 'fit' for the organisation. Obviously each assessment centre will be looking for a slightly different skill set depending on the job role. Don't be put off by the scoring system, it's something which you should be aware of but not afraid of.
PRO TIP
It is essential that you have an idea of what competencies the employer is looking for before you attend the assessment centre, so you know what they are looking for. A good way to find out what values or competencies the employer is looking for is to check on their website or the original job posting. If you really want to make sure, try asking the company's HR department, although they might not tell you explicitly.
Essential Elements of Assessment Centres:
Predefined competencies (skills) against which you will be assessed.
Realistic simulation of the skills required for the role.
Fair and unbiased assessment. For example pooling of data from different assessors.
Standardised recording of behaviour, for example score sheets and video.
Research the company's competitors and how the company sits within the marketplace. What services does the company provide that others don't? Also something you should be doing before assessment centres and interviews anyway, is familiarise yourself with your CV and make sure you can talk about things it says you have done.
One-day assessment centre example
With your invitation to attend an assessment centre you will be given details of the day and an overview of what to expect. This will include an itinerary, joining instructions, address etc. The employer conducting the assessment centre will have put a lot of thought into the type of exercises they want to use and the exercises will probably be unique to them. The bespoke nature of assessment centres means there is no set template they follow, however below is an example of a typical one-day assessment centre.
10:00 Arrive, collect name badges, coffee
10:15 Introductions and presentation by the employer
10:45 Verbal and numerical reasoning tests
11:45 Personality questionnaire
12:30 Lunch with managers and current employees
13:30 Technical interview
14:30 Refreshments
14:45 Individual task: In-Tray exercise
16:00 Group task: Case study exercise
17:00 Debriefing and payment of travel expenses
17:30 Depart
Whilst the informal activities such as lunch and refreshments are not directly scored, you should use these as a good opportunity to socialise with other candidates and the current employees you will likely meet. This will relax you for the afternoon's more interactive activities and the initiative will not go unnoticed by the assessors.
As you can see, the day is jam-packed. As much as your performance in each exercise, the employer wants to see how you perform under a heavy workload, as this will simulate a busy day in the real job.
87% of users aced their employment test in 2022*
Get a completely free starter account with over 20 tests included.
Try now for free
*According to our 2022 survey of 1486 users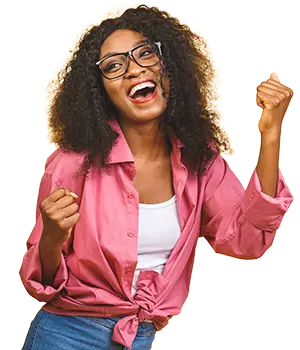 Virtual assessment centres
Virtual assessment centres are a relatively new way of evaluating job candidates using video conferencing and other online tools. They aim to simulate an in-person assessment centre, allowing employers to assess a candidate's suitability for a job role by evaluating a range of skills and abilities whilst communicating online.
Virtual assessment centres typically involve a range of activities, such as case studies, group exercises, presentations, and individual interviews. They can be conducted in real-time or asynchronously, depending on the requirements of the employer.
How do they differ to in-person assessment centres?
Compared to in-person assessment centres, virtual assessment centres have some key differences.
Candidates will not be physically present in a specific location, but will instead participate from their own home or office. This means that they may need to set up a suitable environment, such as a quiet and well-lit room, with a reliable internet connection and any necessary software.
Virtual assessment centres may lack some of the personal interactions that candidates may experience in an in-person setting. This can include things like meeting current employees, touring the workplace, and socialising with other candidates. However, virtual assessment centres can still provide valuable opportunities to network and interact with others, particularly during group activities and online discussions.
How to prepare for a virtual assessment centre
To prepare for a virtual assessment centre, candidates should do some research on the company and the job role. They should also familiarise themselves with the technology and software that will be used during the assessment centre. Candidates should ensure they have a reliable internet connection and a suitable space where they can participate in the assessment centre without distractions.
It is also important to practice and develop relevant skills, such as communication, problem-solving, and teamwork. Candidates can do this by practicing case studies, group exercises, and presentations, and seeking feedback from others.
Overall, virtual assessment centres provide a flexible and convenient way for employers to evaluate job candidates. Candidates who prepare adequately and demonstrate the relevant skills and abilities are more likely to succeed in a virtual assessment centre and progress to the next stage of the recruitment process.
Key takeaways
An assessment centre is a group of exercises a candidate must complete to assess various skills.
Key points for candidates to keep in mind to pass assessment centres:
The assessment centre process typically includes multiple assessment methods such as group exercises, in-tray exercises, presentations, psychometric tests, and interviews.
Candidates should research the company and the role they are applying for before attending the assessment centre, as well as reviewing the skills and qualities required for the role.
Communication skills, problem-solving, leadership, and teamwork are essential skills to demonstrate during the assessment centre.
Candidates should remain calm, confident and positive throughout the assessment, and avoid being too competitive or aggressive.
Practicing assessment centre exercises can help candidates prepare for the assessment and improve their performance on the day.
During group exercises, candidates should actively listen, communicate effectively, and balance being assertive and collaborative.
Next: Group Exercises