⚡ Save 20% on Premium with code SAVE20 ⚡
SHL Assessments: Test Format, Practice Tests and Advice (2023)
Our guide to SHL tests, complete with SHL-style practise tests and advice. You're more likely to encounter an SHL test than any other.
Updated:
Note: AssessmentDay and its products are not affiliated with SHL. Our practice tests are intended only for candidate preparation, not for employee selection.
What is SHL?
SHL is one of the most popular psychometric test publishers worldwide. As such, clients around the world include FTSE 100 corporations and Fortune 500 companies. SHL has a large market presence in the industry of psychometric testing, and produces some of the most commonly-encountered psychometric tests. It is likely you will come across an SHL test at some point in your recruitment applications.
Did You Know?
SHL has a presence in over 50 countries and operates in over 30 languages. 🌍
All the main SHL assessments
SHL assessments are designed to be rigorous and challenging, and they can vary in format and content depending on the specific assessment being used.
Here are some of the most common types of SHL assessments and what you can expect from them:
SHL numerical reasoning tests: Numerical reasoning tests will assess your understanding of numerical, statistical, financial and graphical data, and your ability to make deductions based on that data. These questions will likely be relevant to the workplace, requiring the candidate to solve realistic numerical problems. The SHL verify numerical reasoning tests consist of 18 questions and typically lasts 17-25 minutes depending on job level. They are designed to measure a candidate's ability to make correct decisions or inferences from numerical or statistical data. More on SHL numerical tests➡️

SHL verbal reasoning tests: Verbal reasoning tests will test your ability to understand and make logical deductions based on verbal/written data. Candidates will often be provided with a passage of written information, often relevant to the work place, and ask the candidate to answer questions based on the written information provided. The SHL verbal reasoning tests consist of 30 questions and typically last 17-19 minutes, depending on job level. They are designed to measure a candidate's ability to evaluate the logic in various kinds of argument as presented in written form. More on SHL verbal tests ➡️

SHL inductive reasoning tests: Inductive reasoning tests assess your ability to problem solve, and deal with unfamiliar information. Candidates will be required to think conceptually and analytically, often using shapes and patterns. This ability may also be referred to as logical or diagrammatic reasoning. The SHL verify inductive reasoning tests consist of 24 questions and typically lasts 25 minutes. It is designed to test a candidate's ability to draw inferences and understand the relationships between various concepts independent of acquired knowledge. More on SHL inductive tests ➡️

SHL situational judgement tests: Situational judgement tests (SJT) assess your ability to make appropriate decisions. You must choose the most appropriate action (/rank them in order) to a workplace scenario you are hypothetically encountering. SHL SJTs typically include 30-50 questions with no time limit. More on SHL SJTs ➡️
SHL mechanical comprehension tests: This test measures a candidate's understanding of basic mechanical principles and their application to devices, such as pulleys, gears and leavers. Verify provides a unique ability test online using randomised item content from the item bank that ensures candidates will not have previous exposure to the test. The SHL verify mechanical reasoning test typically lasts 25 minutes. More on SHL mechanical tests ➡️

SHL general ability tests: This test is normally 36 or 46 minutes long and you will have to answer around 30 questions. These questions will be covering many test areas such as logical, verbal, numerical etc. This test isn't specific to one cognitive ability and will therefore be a more 'general' test of your abilities, hence the name. This test is normally administered to applicants applying for graduate level roles or higher. We do not currently offer SHL general ability tests, but if you practise all our SHL test types then you will be prepared as they are just a combination of multiple tests.
SHL reading comprehension tests Designed to measure a candidate's ability to extract relevant information from written sources and make objective judgements on the basis of that information. The SHL verify reading comprehension test consists of 18 questions and typically lasts 25 minutes.
SHL deductive reasoning tests: Designed to measure a candidate's ability to draw logical conclusions based on information provided. The SHL verify deductive reasoning test consists of 18 questions and typically lasts 10 minutes.
The SHL Management and Graduate Item Bank (MGIB): This battery of tests comprised of verbal, numerical and productive thinking ability tests, aimed at graduate and management level positions. Productive thinking assesses a candidates creativity and ability to find abstract solutions and explanations to problems. These tests are considered to be more challenging than the standard Verify tests. The time limit for the verbal reasoning test is 25 minutes, the numerical reasoning is 35 minutes and productive thinking time limit is 32 minutes. These tests may be used for selection, assessment and for development.
Bespoke ability tests: In specific industries (e.g. finance) and/or specific roles (e.g. sales), SHL produce custom made tests, tailored to the specifications requested by the company using the test. These tests will be highly-relevant to the industry/job role and will often assess multiple reasoning abilities within the same test.
SHL Verify Interactive ✨
SHL Verify Interactive is a new series of tests that are have attempted to improve the candidate experience. This has been achieved by increasing the interactivity of the tests to make them more fun!
Join the 600k test success stories!
Get a completely free starter account with over 20 tests included.
Try now for free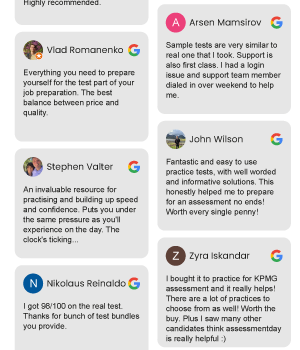 SHL personality questionnaires
SHL also provide personality and motivational questionnaires, available both on paper and online for candidate assessment or development. These personality tests are designed to assess your preferences in the workplace, and explore your personal style of working, there are no right or wrong answers with these tests and candidates will not be timed.
The OPQ32:This questionnaire is a personality test designed by SHL. It comprises over a hundred question items that explore 32 specific personality qualities. Questions on the test will explore your preferences towards each of these qualities, and compile the results into a report, providing insight into your personality and your potential competencies.
PRO TIP
If you taking one of these tests, it is highly likely to be extremely relevant to the industry/job role and will often assess multiple reasoning abilities within the same test.
What is the pass mark for SHL tests?
Despite this being a popular question, and one that I know you want answered, there sadly isn't a definitive answer to this. In order to ensure you pass SHL online assessment you must practise beforehand.
The pass mark for SHL tests will vary depending on the test type, the scores of the group of candidates that take the test, and other factors. Some people will think there's a specific pass mark that SHL will have for all their tests, e.g. 70%. However, it's very unlikely that raw score percentages will be used to determine who progresses, it is more likely that it will be based on percentiles.
SHL will pass, let's say for example, the top 25% of candidates and so it's important that you can consistently answer most questions correctly and be consistently achieving +70% as otherwise it's likely that your score may not be that great compared to the other test takers.
How to pass SHL tests 🙌
Preparing for SHL assessments can be challenging, but there are a number of steps that individuals can take to increase their chances of success. Here are some tips on how to prepare for SHL assessments:
Familiarise Yourself with the SHL Assessment Format: Before taking an SHL assessment, it is important to familiarise yourself with the format of the assessment. You should know how many questions or scenarios there are, how much time you have to complete the assessment, and what the scoring system is. This will help you to manage your time effectively during the assessment and ensure that you are able to complete all of the questions or scenarios within the allotted time.
Review the Competencies Being Assessed: SHL assessments are designed to measure a range of competencies, including cognitive ability, personality, and motivation. It is important to review these competencies and understand what each one involves. By doing so, you can identify your strengths and weaknesses in each area and focus your preparation on the areas where you need to improve.
Manage Your Time Effectively: During the assessment, it is important to manage your time effectively. You should read each question or scenario carefully and choose the most appropriate response based on the competencies being assessed. If you are unsure of an answer, it is better to move on to the next
Practice with Sample Tests: One of the best ways to prepare for SHL assessments is to practice with sample tests. SHL provides a range of practice tests and we also have practice tests available that are designed to replicate the format and style of their assessments. By practicing with these tests, you can become familiar with the types of questions or scenarios that are presented in the assessment and the types of responses that are expected.
All that's left to say is good luck, I hope you've managed to learn more about your upcoming tests and now know what is required to pass them.
87% of users aced their employment test in 2022*
Get a completely free starter account with over 20 tests included.
Try now for free
*According to our 2022 survey of 1486 users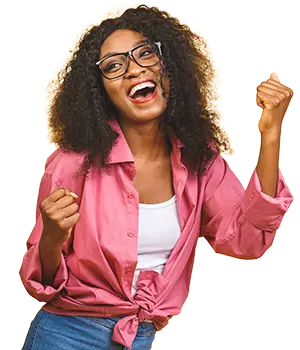 Other test publishers...
You may also be interested in these popular test publishers: