⚡ Save 20% on Premium with code SAVE20 ⚡
Kenexa Tests - Your Ultimate Guide to Success
Kenexa (an IBM company) is an international business psychology consultancy, psychometric test publisher and talent specialist.
Updated:
Note: AssessmentDay and its products are not affiliated with Kenexa. Our practice tests are intended only for candidate preparation, not for employee selection.
About Kenexa
Kenexa is a renowned international business psychology consultancy, psychometric test publisher, and talent specialist. With its inception in 1987, Kenexa initially focused on recruitment services, however, through expansion and acquisitions, it has evolved to offer a wide range of services in the talent management sector. Kenexa operates offices globally, spanning Europe, Asia, North America, and Latin America. As a candidate, you are likely to encounter Kenexa psychometric tests in recruitment processes worldwide.
Kenexa ability tests
Kenexa has a portfolio of over 1,500 assessments, which can be tailored to the needs of their client organization. Some of the tests available from Kenexa are as follows:
Advanced reasoning tests: Psychometric ability tests to assess verbal (VRT) and numerical (NRT) reasoning ability.
Career fit: A competency/personality test, designed to identify a candidates strong suits and work place preferences, and contrast this with the job profile.
Culture fit: This test evaluates candidates values in the work place, and compares these values with those held by the employing organisation.
Job fit: This solution helps identify candidates whose job preferences match the characteristics of the job, this may be likely encountered during early stages of the recruitment process.
Kenexa performance Indicators (KPI): KPI is a suite of tools that predicts a candidates likelihood of engaging in behaviours crucial to the role, e.g. team work.
Kenexa Prove It!: Prove It! is a platform which contains over 1,200 individual tests, ranging from highly specific skills such as Microsoft office tests, to very general personality tests.
What is the format of the Kenexa tests?
Kenexa tests come in various formats, depending on the specific assessment. These formats may include multiple-choice questions, scenario-based assessments, and situational judgment tests. Understanding the format of the test you will be taking is crucial for effective preparation.
Tips and advice for Kenexa tests
Preparing for a Kenexa test can significantly improve your chances of success. Here are some valuable tips:
Visit Kenexa's Official Website: If you've been invited to take a Kenexa test, visit their official website for test information and preparation resources. While Kenexa provides limited example questions, it's a good starting point for understanding the test structure.
Practice, Practice, Practice: For comprehensive test preparation, consider AssessmentDay which offers a wide range of practice tests and valuable advice for test-takers. Practicing with similar test formats is one of the most effective ways to prepare for a Kenexa psychometric test.
Time Management: Manage your time effectively during the test. Understand the time constraints for each section and allocate your time wisely to ensure you complete all questions.
Understand the Job Requirements: Familiarise yourself with the job requirements and competencies that the test is assessing. This will help you tailor your responses to align with the role's expectations.
Stay Calm and Focused: On test day, stay calm, focused, and read each question carefully. Avoid rushing through the test, and double-check your answers if time permits.
By following these tips and understanding the various Kenexa tests and their formats, you can enhance your readiness and perform your best in Kenexa assessments. Good luck on your journey to success!
87% of users aced their employment test in 2022*
Get a completely free starter account with over 20 tests included.
Try now for free
*According to our 2022 survey of 1486 users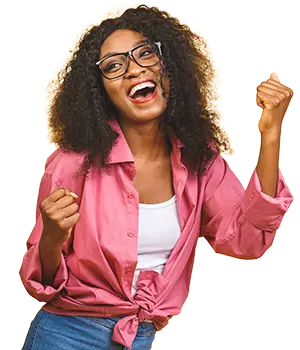 Other test publishers...
You may also be interested in these popular tests sections.