⚡ Save 20% on Premium with code SAVE20 ⚡
Sova Assessments: Strategies and Tips for Success
A breakdown of Sova's various assessments and what to expect from their tests.
Updated:
Note: AssessmentDay and its products are not affiliated with Sova. Our practice tests are intended only for candidate preparation, not for employee selection.
Who are Sova?
Sova Assessments aim to provide a complete personality profile in less steps than other test providers. Sova's motivation for this is to provide the best user experience for candidates, which is shown in their well-designed tests. Certain test providers still produce tests that are long and not visually appealing, however Sova hold the candidate experience close to their heart. They have been used by many top employers, including John Lewis, Santander, and Pfizer (however, companies often switch between test publishers so always try to find out who the current provider of your test is).
Sova's assessments
Sova cover all the main types of assessments. You could be asked to take individual tests, or you could take a test battery. A 'test battery' is a collection of different tests which have been curated for a certain purpose. If an employer wants to find someone with skills suitable for a certain role, then a test battery including tests that assess such skills will be beneficial. These are often called blended assessments.
Here is a list of the test types Sova Assessments have:
Sova Blended Assessments
The type of blended assessment you will take will depend on the company and role you are applying for. You will be informed of the test types before you have to take the tests and so you will have plenty of time to prepare. It is common for a form of numerical reasoning, verbal reasoning, logical reasoning and a personality questionnaire to be part of the assessment.
PRO TIP:
As you will be taking numerous assessments it's important to practise all the different types and ensure you are familiar with them.
Sova Numerical Reasoning
Sova's numerical reasoning tests follow the same format as most test publishers. You will be shown tables and graphs of data and be asked to choose the correct answer out of a selection of answer options. You are being assessed on your ability to interpret and analyse numerical data and come to the correct conclusions. Here is a snippet of one of our numerical reasoning questions, this is a similar style of question to Sova: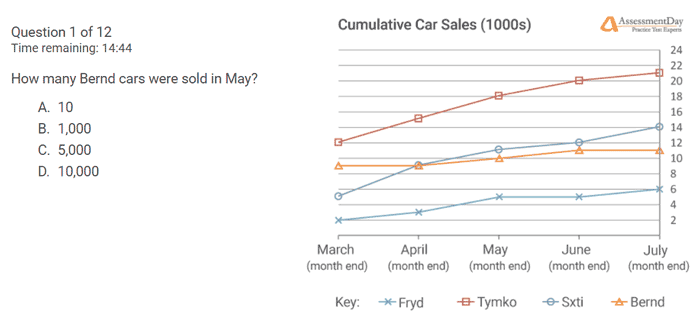 Sova Verbal Reasoning
This test will assess your ability to quickly read and comprehend a written passage. You will then be presented with a statement and asked to select, based on the passage you have read, whether it is 'true', 'false', or 'cannot say'. This is a very common verbal reasoning format used by most test publishers, so there's nothing new you would have to learn for Sova's verbal reasoning tests compared to others'. Here you can see the same style of question in our verbal reasoning tests: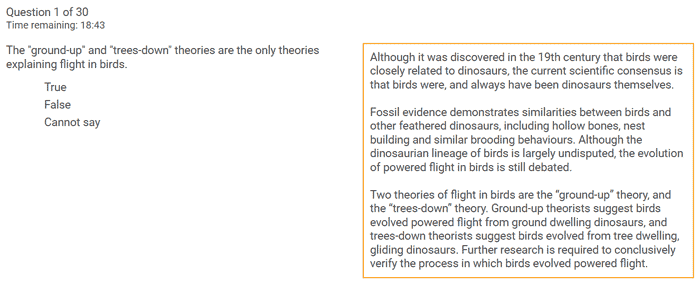 Sova Situational Judgement Test
In Sova's situational judgement tests you will be presented with descriptions of scenarios that represent situations you may encounter at work. You must then choose from three or four answer options what is the 'most effective' and the 'least effective'. You do not have to rank all the answer options, just select the best and worst response. Try to base your answers strictly on the information from the scenarios, try not to assume too much.
SJTs don't need too much practise, but it's important to think about what the hiring company are looking for and their core competencies. This will help you understand what they would view as the most and least effective responses.
Sova Logical Reasoning
Sova's logical reasoning test will assess your ability to identify logical patterns in a sequence. You will be presented with a sequence containing shapes and lines etc. but there will be one part of the sequence missing. You will have to work out which of the answer options correctly completes the sequence. Here is a snippet of one of our logical reasoning questions, here you can see how you are given a pattern and must identify which answer completes the sequence: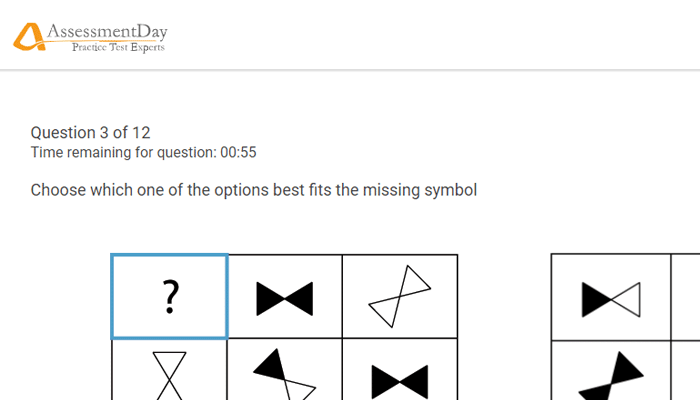 It's important to work quickly, as you will also be marked on your speed as well as your accuracy. It can take a while to become confident with handling these logic-based questions, with lots of practice you will become quicker and more clinical.
Sova Personality Questionnaire
Sova's personality questionnaire uses a 5-point scale from 'least like me' to 'most like me'. You will have to work your way through statements, responding to each statement by selecting which of the 5 options accurately reflects your personality. It's best to answer fairly honestly, you don't want to lie and end up in a working environment that doesn't suit you as no-one will benefit from that.
Sova Video Interview
The format of Sova's video interview is fairly standard. It's not a live interview with a real person, but instead you will be recording responses to pre-recorded questions. The question will be played and/or the question text will appear on the screen. You will then have one minute to prepare your response. After the minute is up, it will start recording your response - you are allowed up to three minutes to reply.
PRO TIP:
Video Interviews can feel completely alien to many people. There's not a person you're interacting with, you're just speaking to a camera. Familiarise yourself with it - record yourself answering classic interview questions and become comfortable speaking to the camera.
Use the camera app on your laptop to practise video interview questions, or use our video interview recorder and guide, where we have tips along with some common video interview questions for you to practise.
How to prepare for Sova tests
As mentioned, there are no tests that Sova offer that are completely unique in their style. The format of their tests is fairly conventional and so if you can score highly on, for example, numerical tests, then you will likely score highly on Sova's numerical reasoning test. We have hundreds of practice questions that are suitable for Sova test practise.
With premium access you can unlock every test in our test library including numerical, verbal, logical etc. You will have access to every test we have on our platform.
Don't leave your future career down to chance!
Get a completely free starter account
Over 20 tests
Track your progress
Start Improving Now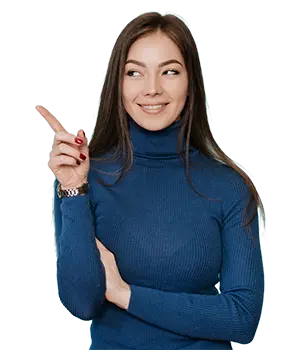 Other test publishers...
You may also be interested in these popular tests sections.