⚡ Save 20% on Premium with code SAVE20 ⚡
Competency Based Interview Guide
We will explain what competency based interviews are, the best techniques and show our perfect answers for over 15 classic competency based questions.
What are competency-based interviews?
Competency based interviews are designed to allow you to speak about a situation where you faced a difficult problem and how you approached solving that problem. They attempt to uncover your personality traits and qualities from how you have re-acted to situations in the past. Also referred to as situational or behavioural interviews, they are usually tailored specifically to the competency framework of the role applied for - so the questions are tightly related to situations and problems you are likely to encounter in your role.
Tell me about a time when you didn't prepare to answer competency style questions for an interview... 🫠
Competency based interviews differ from semi structured/informal interviews by being highly structured, often with a static and inflexible list of questions which candidates shall be asked. Generally speaking, candidates will be asked a list of questions regarding their previous experience and possibly asked questions regarding how they would act in hypothetical situations. Interviewers may also have a set list of probing questions, which will help explore the candidates experience in more depth.
Competency based questions will be standardised, to ensure that all candidates receive similar or identical questions, ensuring reliability.
Did You Know?
Research has shown that structured, competency based interviewing is the most effective method of selection interview, outperforming less structured interviewing in their predictive power. Furthermore, competency based interviewing has been shown to compliment assessment centre exercises and psychometric tests, increasing the overall validity of the selection process when used in combination.
Competency based interviews will usually last half an hour to one hour, and may take the form of a telephone interview. They will typically be asked in the first half of an application process. Graduate schemes will usually use online aptitude tests and competency-based questions to refine the applicant pool before assessment centres and video interviews.
Supercharge your test performance
Online assessments are a lot tougher than some candidates expect. With thousands of applicants practising it's important you perform your best.
Improve Your Score Now
What does a competency-based interview assess?
Competency based interviews provide the candidate with an opportunity to provide evidence for their level of competence. Employing organisations will conduct a job design for a particular role, developing what's known as a competency framework. This competency framework will usually consist of 4-6 key competencies, which are the essential to performance in that particular role.
For example, in an investment banking role, analytical thinking is likely to be considered a key competency by many organisations. Similarly, in a human resources role, interpersonal sensitivity may be considered a key competency in many organisations.
Competency frameworks are custom made by the employing organisations, and will vary depending on the organisations culture, sector, industry etc.
The competency based questions asked during the interview will search for evidence of competencies within the framework, helping employers gauge a candidates understanding/experience with a particular skill set. Competency frameworks are designed to be appropriate to both the duties of the role, and the immediate level of the role, therefore non-management roles are unlikely to incorporate leadership ability into the competency framework of the role.
As with other interview styles, competency based interviews provide interviewers with insights into candidates such as politeness, professionalism, enthusiasm etc. Although competency based interviews are designed to limit bias through standardisation, often interviewers will still be influenced by first impressions, good or bad "vibes" and other subjective influences unrelated to the competency framework, so bare this in mind.
Competency-based interview strategy
The two most popular competency based interview strategies recommended to candidates are the 🚗 CAR method (context, action, result) and the 🌟 STAR method (situation, task, action, result). These strategies will be demonstrated in our example answers further in this guide, learn about how to use them now so you can master your answers. Both methods provide a useful basis for answering and structuring competency based responses, and allow you to provide evidence for competencies in a structured, coherent fashion. The 🚗 CAR method is outlined below:
Context: In this section, candidates must state the context of the situation and challenges they faced. What goals were you trying to achieve? What problems or obstacles were preventing the achievement of these goals? In general, you must set the scene in order to explain what happened as a result of your actions.
Action: In this section, you must state what you did within the context previously stated. You must make it clear what your actions were, how you went about implementing your actions and why you decided upon that particular course of action. This section allows you to provide evidence for a particular competency, highlighting to the interviewer your understanding of the issues, and how to act within that given context.
Result: In this section you must state the outcome of your actions within the given context. Naturally, positive outcomes are to be shared with the interviewer, but negative outcomes may also be shared if you feel that stating this highlights situational awareness, or other competencies. Candidates are advised to be as thorough as possible when describing the result, as this stage allows the candidate to provide evidence for the effectiveness of their actions, which may translate well to job performance.
As you can see, the CAR method is an easy to remember acronym, providing a useful structure to competency based responses.
The STAR method provides slightly more information to interviewers through the addition of the "task" stage; however either method can be used successfully in an interview setting. The 🌟 STAR method is outlined below:
Situation: Similar to the context stage in the CAR method, the situation stage calls for the candidate to set the scene. The candidate will need to state what the problem/challenge was in a specific, detailed fashion.
Task: This stage requires the candidate to highlight what they needed to do within the given situation. Candidates must state what they needed to achieve, what their goals were and what the desired outcome was.
Action: As seen in the CAR method, the action of the candidate must be clearly and coherently stated, highlighting what course of action was taken and why. Again, this selection is the primary source of evidence for level of competence, and candidates must be thorough when explaining what action was taken, along with the reasoning behind it.
Result: The result section again, states the outcome of the candidate's actions. Candidates are advised to focus on positive outcomes, highlighting the success of their actions to the interviewer. Candidates must provide as many outcomes as possible, highlighting a good level of awareness to the interviewer.
It may be hard for graduates with no job-experience to think of answers, as you are likely to encounter these scenarios more commonly once you've worked for a year or two. We would recommend trying to think of times at university or school that might be relatable, or even in sports teams/sports events or extra-curricular activities where an appropriate situation occurred.
Key takeaways
The most popular and most effective strategies are the CAR method (context, action, result) and the STAR method (situation, task, action, result).
Common competency-based questions
There are popular questions that you may be asked due to the questions demanding an answer that requires a desired competency. We will list a few of them below:
Tell me about a time when you demonstrated effective time management skills to help you succeed.
Tell me about a time when you used initiative to solve a problem.
Tell me about a time when you worked as a team to complete a difficult task.
Tell me about a time when you faced change, and how you dealt with it.
These questions have been designed to assess certain qualities that you may have. We have a mock interview in the section below with a list of the common questions (including the follow-up probing questions) you may face covering the top key competencies.
Free competency-based interview questions and answers
Business psychologists have kindly designed for us a competency based interview script based on a typical competency framework. They have also produced a recommendations document which you can download below. Feel free to download the documents, print them out and conduct a mock interview with friends or family. Or, read them and practice responding on your own. To make the most out of these PDFs we recommend you: answer the the questions in the instructions booklet, then move over to the guidance PDF and use the indicators at the bottom to evaluate your answers and compare them with our example answers to help you further improve yours.
Please respect our copyright though; if you want to use this for anything other than personal use you will need our permission.
Download Free Competency-Based Questions (PDF)
To make the most out of this exercise: Use the instructions document for creating answers to the classic questions listed within. Then use the candidate guidance document to get an insight into what assessors typically look for and for help with reflecting on your own performance.
If you want further practice, follow the button below and check out our different aptitude test packages with over 1000 questions.
Competency-based Interview Instructions PDF
Competency-based Interview Guidance PDF
Competency-based interview advice 🙌
The following tips and advice can be useful when preparing for, or performing well in, a competency based interview:
Research the role: Gauging an idea of what the competency framework looks like, requires research into the role itself. Similarly, finding out about the employing organisation, their culture, their mission and their overall strategy may also provide insights into the kind of skills and experiences they are looking for in employees. Understanding of the role, although perhaps not a competency in the framework, is still likely to be assessed during any interview, and candidates are well advised to find out as much as possible.
Think about evidence: Prior to the interview, candidates must think of examples which highlight evidence for particular competencies. Think of a time when you had to utilise leadership skills, or had to utilise strong numerical ability, or a time when interpersonal skills were the key to success etc. These historical situations are the lifeblood of a competency based response, and interviewers will frown upon candidates which take 10 minutes during the interview just to think of a situation which they expressed a competency. Have a list of previous experiences at hand ready to provide the interviewer upon request.
Interview experience: Interview experience is a highly valuable commodity, and gaining as much as you can will only serve you well. Students often have career services which may include mock interviews. Candidates are advised to gain as much interview experience as possible, as this will help familiarise you with interview format, layout and structure, making the experience feel more natural in future. The more job savvy candidates may even consider applying to jobs which they have limited or no interest in, simply to gain interview experience.
Stay calm: Although a moderate amount of anxiety or nervousness is a natural reaction to interviews, excess anxiety can only serve to hamper your interview performance. Therefore, candidates are advised to avoid getting too nervous before hand. Showing up to the interview with time to spare, getting adequate sleep the night before and engaging in in-depth preparation/research beforehand can serve to limit feelings of anxiety before an interview.
Ask for feedback: Most interviewers will provide constructive feedback after making decisions based on the interview. Even if candidates are successful at the interview stage, it is advised to get feedback on interview performance. This feedback can be used to improve future performance on competency based interviews, and can provide invaluable information into avoiding previous interview mistakes. Although candidates may feel bitter about not getting selected after an interview, feedback can only serve to help you in the long run, and therefore gain the most from your interview experience.
87% of users aced their employment test in 2022*
Get a completely free starter account with over 20 tests included.
Try now for free
*According to our 2022 survey of 1486 users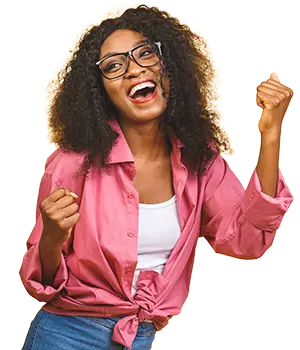 Additional psychometric test resources
We have lots of specialised and specific psychometric test advice waiting for you. Simply navigate over to our resources section where you can find all of our test advice, or click on one of the following links you may find useful: