⚡ Save 20% on Premium with code SAVE20 ⚡
Talent Lens
TalentLens is part of Pearson. They publish ability, personality and work-based assessment tools.
Updated:
Note: AssessmentDay and its products are not affiliated with TalentLens. Our practice tests are intended only for candidate preparation, not for employee selection.
About TalentLens
TalentLens is a psychometric test and assessment publisher who help organisations select, develop and engage employees. TalentLens is a subsidiary of Pearson Education Ltd, a FTSE 100 media company. TalentLens has offices throughout Europe, North America and Australia, with their registered head office in the United Kingdom. Their client list ranges from FSTE 100 and Fortune 500 companies, to public sector organisations and SMEs. Candidates may encounter TalentLens psychometric tests during their job search, most likely through their Watson-Glaser Critical Thinking Appraisal.
TalentLens Aptitude Tests
TalentLens offer numerous aptitude tests, such as verbal, numerical and critical reasoning tests, which can be used for development, assessment and for candidate screening. Similarly, tests to assess mechanical reasoning, administration skills and spoken English are also available to clients. On many of these tests, the overall score is not the only factor measured; often time taken, speed, accuracy and caution are assessed alongside the number of correct answers. TalentLens have assessments for a range of competencies, with their most popular tests listed here:
Rust Advanced Numerical Reasoning Appraisal (RANRA): The RANRA is a 20-40 minute numerical reasoning test which measures a candidate's ability to recognise, understand and apply numerical and statistical competencies. The test is designed to test higher-level numerical skills by introducing elements of deduction, interpretation and evaluation. As such, this test is most likely to be encountered when applying for positions which require a high level of numerical literacy. The RANRA can be used as a stand-alone tool but it also compliments the W-GCTA through the use of co-norm groups.
The Watson-Glaser Critical Thinking Appraisal (W-GCTA): The W-GCTA is a critical thinking test designed to assess a candidate's ability to look at situations and understand them from multiple perspectives, while separating facts from assumptions. The test can be administered online or as a paper and pencil test. The more common short version typically lasts 30 minutes and comprises 40 items. There is a longer version available comprising 80 items which is becoming superseded by the latest short version.> Candidates will be provided with written information, and will need to make logical deductions based on this information. The questions on this test will frequently be workplace related, and will measure a candidate's ability to make correct decisions based on the facts at hand. The unsupervised version of this test is only available in the UK and will be used as a screening process; the supervised version of the test will be used at assessment centres around the world.
Culture fit: This test evaluates candidates values in the work place, and compares these values with those held by the employing organisation.
Numerical Data Interpretation Test (NDIT): Formerly known as Athena, the NDIT is a numerical reasoning assessment which is designed to measure an individual's ability to interpret and correctly utilise numerical information in a variety of ways. The test has been specifically designed to be used in an unsupervised setting with test items drawn from an item bank to ensure each candidate receives a unique experience. Athena numerical reasoning assessments typically last 30 minutes.
Raven's Progressive Matrices: This test measures non-verbal abilities, such as problem solving, abstract reasoning and ability to learn. There are two versions of this test, the first is the Advanced Progressive Matrices (APM) which is designed for senior management, contains 23 questions and lasts up to 42 minutes. The Standard Progressive Matrices (SPM) contains 28 items and lasts up to 45 minutes, which is designed for supervisory/entry level positions and mid-level positions. Both of these tests are available online and also in paper and pencil format. Candidates will be provided with a series of diagrams, and will be required to analyse the patterns, and select the correct diagram to fit that pattern in a missing space.
Core Abilities Assessment: This is a quick assessment of a candidate's general ability via the use of verbal, numerical and abstract reasoning questions. The score achieved in the Core Abilities Assessment encapsulates a candidate's ability to learn and perform in most work roles. The test comprises 6 verbal, 7 numerical and 7 abstract reasoning questions and is administered online.
Differential Abilities Test (DAT): The Differential Aptitude Test considers two types of reasoning to support the assessment of potential whether this is for personal development, further education or a new job role. It includes measures of verbal and numerical reasoning and is highly regarded as a measure for assessing aptitude and ability across the general population ability range. Differential ability tests typically last 60 minutes.
TalentLens Assessments
For a full list of the assessments published by TalentLens it is best to visit their website.
TalentLens personality questionnaires
TalentLens also offer personality questionnaires, which can be used to identify a candidate's attitudes, values and preferred work styles, which can be compared with the culture of the hiring organisation to assess workplace fit. These are:
Orpheus: Orpheus is a work-based measure of personality, designed to provide insight into a candidate's personality, traits and factors which contribute to performance at work. Orpheus will address how candidates may integrate within a team, how they cope with stress and demand, their capacity for individual thought and candidate-organisational fit. Orpheus is based on the Big 5 model of personality, and measures five dimensions, fellowship, authority, conformity, emotion and detail. Personality questionnaires are not time-limited and will be multiple choice, with no right or wrong answers. As a candidate you should be less anxious knowing that there are no right or wrong answers to personality questionnaires, but be warned: there will be personalities which are not "right" for the organisation to which you are applying.
Cognitive Style Index (CSI): This recently-released assessment helps to understand candidate's awareness of themselves and others. The questionnaire is administered online and measures traits such as attitude, preferences and approach to problem solving, decision making and tasks. This new tool has been researched to make it a highly-reliable measure of cognitive style. The CSI is mostly used for staff development, conflict management, team performance and as a tool to raise self-awareness, but it can also be useful in a recruitment setting to understand fit to roles. It does not require user training like many other personality questionnaires.
SOSIE The SOSIE has its roots in the GPPI, SIV and SPV developed by Leonard Gordon, but it has been extensively developed by TalentLens and brought up-to-date with a 2011 relaunch. It identifies a person's values system. Available in English, French and Dutch. The SOSIE measures eight traits which map to the classic OCEAN traits, six interpersonal values, and six personal values. The intention of SOSIE is that it goes beyond a traditional personality questionnaire because it also looks at an individual's personal and interpersonal values.
Preparing for TalentLens assessments
Talent Lens have a dedicated website for candidates to prepare and get advice for taking their Talent Q tests.
AssessmentDay also have practice tests which are similar to the style of psychometric tests employers use in recruitment. AssessmentDay have, amongst other types, numerical, verbal and inductive reasoning tests practice questions which is really helpful if you are a test-taker needing to prepare for taking a psychometric test. At AssessmentDay candidates have the opportunity to practice as much as they need to, ensuring they are given the best opportunity to show their true ability under test conditions.
87% of users aced their employment test in 2022*
Get a completely free starter account with over 20 tests included.
Try now for free
*According to our 2022 survey of 1486 users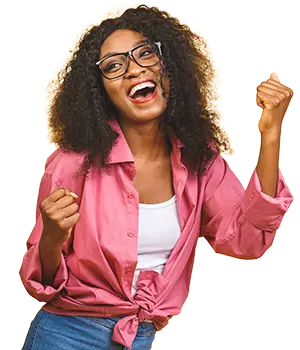 Other test publishers...
You may also be interested in these popular tests sections.