How to pass Nestlé's Application Process (and Situational Strengths Test)
This guide will talk you through the Nestle application process as well as the online test you will have to face including the situational strengths test.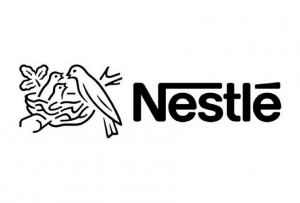 Nestle use the following tests in their selection process:
Situational Strengths and Numerical Test
Group Exercise
Presentation
Interview
About Nestlé Situational Strengths Tests
The objective of the Nestle's Situational Strengths Test (SST) is to determine the strengths that would enable the candidate to perform well at the Academy.
The test is a foretaste of real-life situations that an employee may encounter while working with Nestle. Most of the questions would require you to rank multiple-choice answers.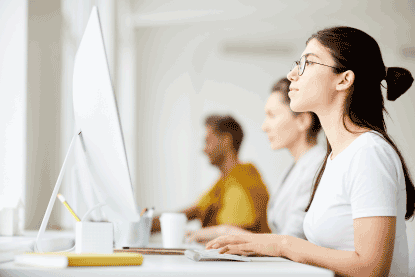 A sample question could go like this:
You are to meet with a manager to discuss your plans for a process improvement project. The manager is an operations guy, and you find that he seems to be tuning out of the discussion when it becomes overly technical. How should you 'shift gears' for the meeting to turn fruitful?
The options could range from (a) change your language to (b) postpone the meeting or (c) ask the manager if he is out of his depth, and clarify his doubts.
The answer you provide will reveal important traits of your personality to Nestle.
The most important thing to remember with the Situational Strengths Test is to answer as honestly as possible.

Nestlé Academy
Another pay-off from taking the SST is the feeling you get for Nestle's working environment. You could look afresh at your plans to apply for a position at the company. Would you be comfortable and happy there?
Get a feel for the Nestle Academy Situational Strengths Test in their demo: Nestle Academy Situational Strengths Tests
However, note that the Academy will administer the real test in a video format.
Selecting the Right Role
Opportunities for graduates are available in the sales, engineering, manufacturing, marketing, and supply chain functions.
You can only apply to apply to one Nestle Academy scheme per year, so make your choice carefully. We've outlined the different areas below:
Sales: You will be working with some of the world's biggest brands. These include KitKat, Nescafé, Felix, and San Pellegrino. You will learn about the mechanics of sales, commercial skills, and relationship building with customers. You will get six months' placements over two years, and you might even be out in the field with your own sales territory. You must have a full and valid driving license and the right to work in the UK.
Engineering: You might be offered a two-year placement in the UK or overseas. Get ready for exciting work such as producing CAD drawings, simulation modeling, virtual reality, and 3D printing. The company will put you on two placements in two years. One of these would be on product engineering, equipment design, or installation. The other placement would focus on maintenance. And yes, you could also get a chartership opportunity to work on the company's top three priority innovation projects.
Manufacturing: Get ready to go on the shop floor! You would get three eight-month placements in Focus Improvement, Goal Alignment, Total Productive Maintenance (TPM), and Leadership. Learn everything there is to learn about the shop floor, total productive maintenance, business improvement activity, and managing shifts. Earn yourself DMAIC (Define, Measure, Analyse, Improve and Control) Training/Six Sigma (White Belt Training) experience, even a TPM Training qualification.
Marketing: Expect a two-year placement anywhere across a variety of UK locations. You may be working with Nestlé's Purina, Nestlé Professional, or confectionery teams and learn all about brand management, market analysis, digital and shopper marketing, and budget management. You will join the team as an Assistant Brand Manager.
Supply Chain: Simply put, this is "coffee bean to Nescafé." Sourcing ingredients right through to placing the product into the hands of business customers. You will have three placements inside of a couple of years, and these could include Logistics, Procurement, and Demand Planning.
Nestlé Graduate Application Process Stages
Nestlé is one of the world's biggest food and beverage manufacturers. The company attributes its phenomenal success to its culture of innovation. The Nestlé Academy is therefore dedicated to recruit and develop the top entry-level applicants across Nestlé's different business verticals.
We have successfully transitioned some of our most cherished innovators from education to the workplace – and that's exactly what we can do for you. Giving you a career with longevity in one of the world's biggest companies"

Nestle Academy
Stage 1 - Pre-screening
Before you can put the application process, Nestlé Academy will ask you some prescreening questions.
You must answer "yes" to all these prescreening questions if you want to move to the application section.
Unfortunately, if there is any single question which you cannot answer in a "yes," then you are ineligible for this round.
Stage 2 - Online Application
The online application stage comprises of a series of short questionnaires. These are just personal details, information about your personal preferences, and your interests and motivations. The Academy advises that you should put in your application at the soonest time possible because, quite literally, thousands of people apply!
Stage 3 - Online Tests
You will have to complete a few online tests in order to progress to the next stage, the tests are detailed below:
The Nestlé Academy's Situational Strengths Test comprises a series of video clips that require the candidate to respond to the particular situation. These are typically real-life scenarios that could arise during employment at Nestlé.
Usually, you will be asked to rank a list of multiple options or pick the best answer from the list.
What the company seeks to assess from your responses:
Whether you will find working at Nestlé fulfilling
Whether you have what it takes to be successful in a career with Nestlé
Nestlé's online numerical reasoning test assesses your ability to perform numerical calculations that you might in the workplace at the company. This test is has no time limit, but they do record your time (and will take it into account). So do not act without urgency because there's no time limit as you will be seen as inefficient - work fast and accurately.
After these two tests you will face a social mobility questionnaire.
At this stage, the questions from the Academy only try to ascertain your background and have no bearing on your suitability (or otherwise) for the position.
Then why does Nestle ask these questions?
It's an effort by the company to ensure its assessments are even-handed across the entire pool of candidates.
Important: It's not compulsory to answer. If you are uncomfortable, select "prefer not to say."
To get a flavor of these tests, we have a bundle pack full of these tests for you to practise. The competition will be very tough and so you must be prepared and confident when sitting these assessments.
We have successfully transitioned some of our most cherished innovators from education to the workplace – and that's exactly what we can do for you. Giving you a career with longevity in one of the world's biggest companies"

Nestle Academy
Stage 4 - Strength-Based Video Interview
It is also possible that the company would ask you to do a Strengths-based Video Interview.
Don't panic. You won't be speaking to a real-life interviewer; instead, the interview is fully automated. Using a webcam and your computer, you need to answer the questions that pop up on the screen.
The questions in the interview will search deeper, seeking to identify the specific strengths that make you especially suitable for the job you applied for. If you are really passionate about the position you are applying for make that known in the way you talk, don't be scared to open up and express yourself.
Some of the questions could also assess your technical knowledge as applicable to the performance of that position.
Learn more about these types of interviews with our Strengths-Based Interview PDF.
Stage 5 - Assessment Centre
The final stage in the recruitment process of the Nestlé Academy is the Assessment Centre.
You would have to spend either a half or a full day at a Nestlé office. Here the company is again going to assess you through various strengths-based exercises. These could be the following.
A group exericse:This exercise will test how you function inside a group, especially whether you make a useful contribution to the goals of the group, and whether you have a cooperative and collaborative personality. The group would be given a brief with a problem, and it must discuss and arrive at a mutually agreed solution.
Interview:The Academy will ask you more of strengths-based questions and questions that would assess your motivation, enthusiasm, passion, and commitment to the position at Nestlé.
Presentation:The Academy may also test your PowerPoint skills. In that case, sufficiently in advance of the date of your Assessment Centre, you may be given details of the presentation required from you on that day. What the company is looking for: technical knowledge; style, and presentation structure.
Similar profiles
You may also be interested in these popular companies.