⚡ Save 20% on Premium with code SAVE20 ⚡
Visual Impairment and Taking Psychometric Tests
To help you take and pass Psychometric tests if you have a visual impairment.
What is visual impairment and why does it cause difficulties?
Visual impairment refers to a wide spectrum of sight difficulties and can range from partial sightedness through to blindness. A visually impaired person is considered to have irretrievable loss or distortion of vision which may be improved but not easily corrected by glasses or contact lenses.
The highly visual nature of psychometric tests is likely to present a visually impaired candidate with difficulties. For example, they may struggle to read the instructions, see the test stimuli, scan text, switch focus and discriminate between different colours (colour blindness). As such, these candidates may be unfairly disadvantaged across a large majority of aptitude tests; including numerical reasoning, verbal reasoning, inductive reasoning, as well as more real-life tasks, such as the in-tray exercise.
How can employers help?
Under the Disability and Discrimination Act 1995 and the Equality Act 2010, employers are required to make necessary amendments to ensure that their selection processes do not discriminate against persons who have significantly impaired vision. The amendments that employers make to psychometric tests will largely depend on the tools and strategies that the candidate is already familiar with. Furthermore, employers must be careful not to make adjustments which invalidate the test. Examples of adjustments might include:
Using Braille in place of text
Transcribing tests into audio versions
Using assistants to read out text and record answers
Using larger fonts or magnification screens and devices
These amendments may lengthen response times and so candidates may need to be awarded extra time.
What do the psychometric testing guidelines say?
The British Psychological Society (BPS) has developed guidelines to advise those administering psychometric tests with people who are visually impaired: Visual Impairment and Psychometric Testing (BPS, 2007). The BPS recommends that employers investigate the nature and severity of the visual impairment and consult with chartered psychologists or test publishers before making any test amendments (Read the full guidelines).
87% of users aced their employment test in 2022*
Get a completely free starter account with over 20 tests included.
Try now for free
*According to our 2022 survey of 1486 users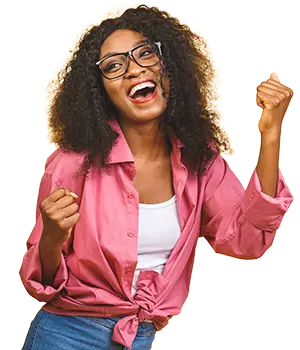 Additional psychometric test resources
We have lots of specialised and specific psychometric test advice waiting for you. Simply navigate over to our resources section where you can find all of our test advice, or click on one of the following links you may find useful: