⚡ Save 20% on Premium with code SAVE20 ⚡
How to Pass Your Aptitude Test
Here are our 12 tips to pass aptitude tests. Read through our tips then check out our practice material.
Updated:
Each year we help thousands of applicants improve their score and help them land that dream job. We will outline some of the best advice to help you ace your aptitude tests.
What questions are asked in an aptitude test?
The questions you are asked in your aptitude test will depend on the role you're applying for (if for employment) and the type of aptitude test it is. There are numerous types of aptitude tests such as: numerical, verbal, logical, mechanical, and many more. The format of the tests and what the questions ask of you will vary depending on the type of test you are taking. You may be asked to identify a missing shape or image to complete a series, or ask you to draw verbal conclusions from a written passage of text.
Our 12 aptitude test tips
Here are some general test tips along with the different types of aptitude tests out there. You can find more specialist tips on the different types of aptitude tests along with tons of practice material throughout our site. But for now, let's get started with the tips on how to pass your aptitude tests.
1. Practice
Practice is the most commonly advocated route to aptitude test success, and one very few people would dispute. Familiarity with the style and format of aptitude tests will help calm your nerves and will allow you to focus all of your attention on answering the questions. The last thing you want during your real test is to waste time getting to grips with it. Practising questions and seeing where you went wrong will hopefully prevent you from making the same mistakes in your real test. The first few times you try an aptitude test, the chances are you will get the timing wrong. Don't let the first time you sit a test be the one that counts.
Try out our sample aptitude test questions and answers designed to help you.
Bear in mind that recruiters actively encourage all candidates to practise psychometric aptitude tests beforehand so they have results from a level playing field. They don't like having to compare results of people who have taken psychometric tests before with those who have not.
2. Know your test
It's important to understand the type of aptitude test you're sitting. Each test is very different and will test different skills and will take different formats. Practising the tests you are required to sit will familiarise yourself with the format and help develop the skills they target. Some of the most common aptitude tests are listed below:
It is very difficult to distort the results of a psychometric personality questionnaire, however, if you research what sort of person the company is looking for, you might be more likely to answer with that company's values in mind.
Companies often list the competencies they are looking for in each role. It's worth reminding yourself of these before you take your personality questionnaire.
Don't consciously try to answer how you think they want you to answer though as you are likely to get it wrong and if you're not answering honestly your answers will appear disjointed in the results. Your first answer is probably the most accurate reflection of how you feel about a question.
3. Don't get your friends to help
If your test is online, it might be tempting to get a friend to help out, but should you cheat on your aptitude test? Apart from being immoral, this carries a large risk of backfiring. Application processes that require the candidate to sit an online psychometric test usually then invite successful applicants to an assessment centre where they will verify your test performance. So they will soon find out if your online test was completed by you.
Besides, the reason the company is putting you through a set of aptitude tests is to test if you would be able to perform in the advertised role. If you don't achieve the level they are seeking, you will probably struggle and be unhappy in that particular job role.
4. Make the most of online tests
If you have been asked to take an online test, as opposed to one conducted at an assessment centre, make the best use of this advantage. You have more factors in your control and you shouldn't neglect any of them. Make sure you will not be interrupted; let your friends or housemates know that you are not to be interrupted and turn off your phone. Make sure you are not hungry, thirsty, or need to go the loo. Plan a time when you will be alert, and prepare a cup of coffee in case you start to fade. Make sure you have everything you will need to hand; rough paper, pens, a calculator, a dictionary etc.
Note that in some circumstances the test provider will allow you to re-take the test. The circumstances in which this is permitted are limited to ill-health and IT failure. It has been reported that some immoral students unplug their internet if they feel a test is going particularly badly, claim their connection was lost and ask to re-sit it. Test providers are devising ever more sophisticated ways to verify the validity of claims such as computer failure. If your connection goes down, most test publishers now can see where you got to and just ask you to carry on from that point.
87% of users aced their employment test in 2022*
Get a completely free starter account with over 20 tests included.
Try now for free
*According to our 2022 survey of 1486 users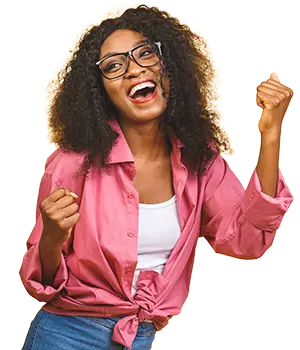 5. Realistic simulation
If your aptitude test is at an assessment centre, find out when it is and try to practice at the same time of the day. Also sit your practice aptitude tests in one go; don't take a break half way through because you won't get to do that in the real test!
If you have been asked to take your aptitude aptitude test online, practice in the same room as you will sit your real test. It's important to also use the same device to practice on as you will with the actual test. We strongly recommend you use a desktop computer not a phone,tablet or laptop. These other devices can be restrictive, you can't utilise the ease of a mouse, and sometimes the publisher's test may not respond perfectly on a smaller screen.
6. Be alert and stay focused
Concentration and stamina are as important in timed psychometric aptitude tests as natural intelligence. If your concentration wanes during your test, you will waste valuable time. Ensure you slept well and are ready to focus and your mind stimulated for a sustained period of time. You must treat the psychometric test like a sprint; you should be mentally exhausted at the end of it from concentration. This sprint mentality is good for online tests you can complete at home, but if you have to take several tests over the course of the day at an assessment centre, it will not be as effective. Try to rest between tests and treat the day more as a marathon comprising of several short sprints. Psychometric tests are a competition and you should treat them as such.
7. Ask for feedback
You should recieve an email after you've taken your tests to notify you if you have moved onto the next stage. This email could be sent within an hour of completion or could be as late as a week or two. Be patient and dont worry too much as there is nothing else you can now do. The email may have individual feedback or may not. This information is extremely valuable if you are to learn from mistakes and know what questions to concentrate on next time. Assessors following British Psychological Society good practice are obliged to provide you with individual feedback so don't be afraid to ask.
8. Know when to move on
Sometimes you will get started on a question not knowing how long it might take you. Doing lots of practice should help you to judge if a question is going to be particularly labour-intensive, but if you find yourself over a minute into one question and are still not confident you are going about the question in the right way, leave it and move on. Usually all aptitude test questions are weighted evenly (they will tell you if this is not the case) so your valuable time will probably be better spent on a different question.
Only move on if you can't see where you've gone wrong. If you know how to get to the answer, the chances are the time taken to see this question through will be less than starting on a fresh question.
9. Eliminate distractions
Try to block out distractions at the assessment centre and at home. If you notice that someone else has turned a page before you, or that everyone else has left their calculator on the table whilst you think you need it, try to ignore them. As soon as you lose concentration, or get flustered over what other people are doing, you will be losing time. If someone is causing a distraction though, politely ask the invigilator to have a word with them. A few minutes of being distracted might make all the difference.
When taking this test online at home it should be easier to eliminate distractions. Don't have your phone in front of you or in the room (unless it's turned off); don't have facebook or any messaging platform as an open tab on your computer that can distract you; and also don't have other people in the room that could distract you. You will know what environment you work best in, so try and produce that.
10. Speak up if you are not happy
This one applies mainly just for assessment centre tests: This is best done when you sit down to take your test but the test has not started, perhaps when the invigilator is introducing the test. Pay attention to your surroundings; are there any distracting noises, do you have a wobbly table, is there a draught? If you politely ask to move seats, no one will really think anything of it, and if it means you are not distracted during your test, the difference might even equate to a few extra marks.
11. This is not the only test
If you are not confident in your performance in a particular psychometric test, push it aside and move on. Remember that employers will be considering collectively your scores in psychometric tests in addition to interview performance and any other stages that have come before. Remember this and you should be able to tackle each test with a focused non panic-stricken mind.
12. Follow the instructions very carefully
For an online psychometric test you will have to read the instructions online. For a paper-and-pencil test the test administrator will read them out to you, whilst you follow the written instructions.
If your test is a paper-and-pencil test notice how you are required to indicate your answers on the answer sheet. Often you are to fill in a circle or draw a heavy line. A tick, or any other marking will not get you the marks.
Be sure to read the instructions carefully. They're there to help you udnerstand how to take the test, not reading them will increase the liklihood of you tripping up over a potential minor detail.
Now it's time to practise aptitude tests
Armed with your new numerical test tips, you should be ready to tackle some example numerical reasoning tests. Combine all the knowledge from our tips with some solid practise and you will be ready to pass employment aptitude tests.
Join the 600k test success stories!
Get a completely free starter account with over 20 tests included.
Try now for free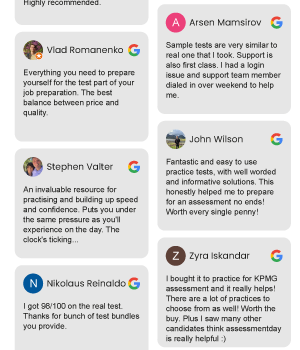 Aptitude test FAQs
Is an aptitude test hard?

Yes, aptitude tests can be difficult. They are designed to be challenging so that you can differentiate between those with high reasoning skills and those with lower skill level. People will be better at certain aptitude tests types than others, e.g. someone with strong numerical ability will find numerical reasoning tests easier than other test types.

How can I improve my aptitude test skills?

The best way to improve your aptitude test skills is to keep working on them. Take lots of practice tests and assess your performance. Find out what questions you got wrong, understand why you answered them incorrectly and learn from your mistakes. Our practice test platform is the perfect way to improve your aptitude test skills.
Additional psychometric test resources
We have lots of specialised and specific psychometric test advice waiting for you. Simply navigate over to our resources section where you can find all of our test advice, or click on one of the following links you may find useful: