Teach First Selection Process
Teach First looks for aspiring teachers with a high ability to handle various situations in a specific manner. Applicants have to pass an assessment centre before being offered a position.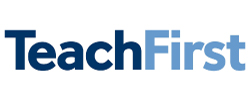 Teach First use the following tests in their selection process:
Application
Assessment centre
Provisional offer
Pre-programme training
Practice assessment centre pack
Prepare for: Teach First assessment centre
Purchase assessment centre exercises and start practising now!
Practice Bundle pack
Prepare for: All Teach First tests
Purchase our bundle pack and start practising all tests now!
About Teach First assessment centre exercises
Teach First have an assessment centre located in their London office. Assessment centre exercises are a fair and objective way for Teach First to assess a wide range of applicants, each having different experiences and different qualifications. By analysing the results of several standardised exercises, Teach First are able to quickly see which candidates are suitable for the role and which are not. This sort of information about candidates' skills is difficult to glean from interviews and qualifications alone, so that Teach First use professional psychometric tests.
Teach First Application Process Stages
Here is the typical process for your application to Teach First.
Stage 1
Application
The whole application process will vary depending on the Teach First region you are applying to. Some of the stages may not apply, and some may appear in a different sequence. However, all will require that you complete an application form.
Stage 2
Assessment centre exercises
Once your application has been reviewed and successfully passed screening, you'll have to undertake an assessment centre. These will typically include a competency-based interview, a group exercise, and delivering a pre-prepared short lesson.
Stage 3
Provisional offer
Your provisional offer will be for a particular local area and curriculum area.
Buy Practice Assessment Centre Exercises
Our assessment centre practice test pack is suitable for preparing for the Teach First assessment centre exercises.
Assessment Centre Exercises Pack (suitable for preparing for Teach First)
Prepare for all assessment centre exercises. Includes 9 practice exercises.
Excellent variety of practice tests ranging in difficulty levels. Really helped me feel prepared for, and pass, my actual online tests.
What you should know before undertaking your assessment centre
There will be three parts to the Teach First assessment centre.
First, a competency-based interview that will focus on you particularly. It is also an opportunity to ask any questions that you might have.
Second, you'll take a case study group exercise. You'll be assessed on how you conduct yourself during the exercise and how you work together in order to achieve the task. After this, you'll have a one-on-one discussion with your assessor to evalute how you and your group did during the exercise.
Lastly, you'll have to devlier a pre-prepared seven-minute lesson. Remember, this is not a presentation, but an opportunity to show your teaching ability to create an engagin and inspiring lesson. You'll also have a self-evaluation after the lesson.
Answered questions
How difficult are your tests?
The same difficulty as real tests. Generally real employer selection tests don't differ that much in terms of difficulty which is why they compare your score against norm groups. Our practice tests are pitched roughly at graduate level, but this means they are actually suitable for preparing for all levels of job: entry; apprentice; graduate; senior; director.
Are they compatible with my Mac / Tablet / Phone?
Yes, and PC, and Linux and smartphone and Android and...everything. Our practice tests will run on all systems and they are responsive so they will work well on tablets and smartphones too!
How many times can I take the tests?
Unlimited. You can take our practice tests as many times as you like; there is no limit. But to be honest, after taking the same test a few times you start to remember the answers, so that's why we have lots of tests.
Similar profiles
You may also be interested in these popular companies.
Ready to improve your score?
Join over 400,000 people who have boosted their online test performance
Or have a look at our free practice tests