Royal Mail's Application Process and Graduate Scheme Tests
How to Apply for a position at the Royal Mail.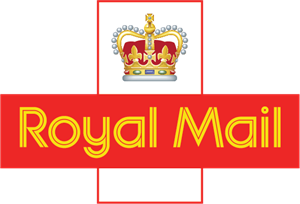 Royal Mail may use the following tests in your application process:
Situational Judgement Test
Numerical Reasoning Test
Verbal Reasoning Test
Personality Test
Practice Bundle pack
Prepare for: All Royal Mail tests
Purchase our bundle pack and start practising all tests now!
About Royal Mail's application process
The application process for Royal Mail will depend upon what sort of role you are applying for.
If you're applying for to a graduate scheme or a position of supervisor (and above) then your application process will differ to others as you will have to complete some psychometric tests.
If the role you are applying for is below the role of supervisor then you can ignore the sections about psychometric tests, as you will mainly have to focus on your preliminary information/CV and the interview.
Achieving our strategy depends on having the best possible talent at all levels in our business, supported by a culture that gives individuals the opportunity to grow and develop.

Royal Mail
How to Apply for the Job
Stage 1
Complete your online application
Royal Mail are much more broad employer than many people realise with jobs in all kinds of sectors, it's not simply for postmen!
Royal Mail's graduate jobs span across HR, finance, strategy, logistics, technology, commercial and operations. With such a range of opportunities, ensure you understand the duties required in your chosen sector. Each will have different requirements with respect to your degree type and your degree grade. You can only apply to one location once per intake so it's important to make sure everything on your application is correct and you're serious about this career choice.
Stage 2
Online Aptitude Tests
If you have successfully completed your online application, you will then be invited to complete a selection of online tests. These tests will vary depending on your chosen role, but will be a combination of numerical reasoning, verbal reasoning, personality questionnaire and a situational judgement test.
We ask people to complete the numerical and the verbal reasoning test for the corporate center or professional functions programmes. Candidates will also be asked to complete a situational judgment test online.

Royal Mail
This is the section where lots of candidates will fail as they underperform or do not meet the pass mark for Royal Mail's online tests. It's essential to be prepared and to have practised enough tests that you are confident you can answer most questions correctly. Don't leave it till the last minute!
Stage 3
Assessment Centre
If you've been successful in the online tests then you will be invited to an assessment centre. This is the final stage of the application process and possible the hardest. Your assessment centre will be full of applicants for similar roles and regions.
The assessment centre will be like other assessment centres where you will have to complete several exercises as a group and there will be a presentation and interviews.
You'll hear back from them once you have passed background checks and they have made their decision. This will usually be a few days to a couple weeks.
Information about Royal Mail's Psychometric Tests:
Verbal Assessment
In a verbal assessment, a candidate's capability to comprehend verbal information and the potential to make the most appropriate decisions is measured. This test is important in determining whether candidate is good with problem solving and has the job appropriate analytical skills. It is also important for measuring candidate's perception of ideas under discussion and understanding of any work related written information.
Numerical Assessment
These tests are tailored to calculate the person's ability to work with numerical data. It's a test of whether you have the work essential ability to analyse, scrutinise and extrapolate from a particular numerical information.
Logical Reasoning Assessment
Logical reasoning is a work essential ability required for complex problem solving which is a major part of different job roles. In the logical reasoning test, a candidate's skill to analyse abstract information and data and how the candidate uses the acquired information to determine different patterns and conclusions is assessed.
Checking Assessment
This test is designed to inspect how quick and efficient you are in identifying the mistakes and errors in the given data.
Royal Mail's Personality Assessment
The personality questionnaire measures are used to deduce the core components of your personality. It is conducted to learn about your preferences, routine behaviour and conduct in the workplace. This also reveals how you deal with relationships at work, how you manage emotions and incentives and how you handle and perform your given tasks.
Personality tests are important for better job placement. They are proven to be effective in analysing which individual will excel in a particular role. This results in higher productivity and improved communication and cooperation of different employees in a team.
Motivation and Values-Based Analysis
The motivation and values test is designed to determine the candidate's motivation regarding the role that he/she applied for.
For a person to excel at a particular job role, just a set of abilities is not enough. The best performing individual not only has the work appropriate skills, talent and capabilities but also possesses motivation and values that keeps him/her engaged which ultimately results in overall higher productivity.
Competency Based Questionnaires
Competency based analysis is important in selecting the individuals which fit best in a particular job role. In this assessment, Royal Mail concentrates on your skills and expertise that you choose to manifest in the workplace.
These assessments can be used in various situations from recruitment and selection to training and development and are often used as way of short listing candidates in the initial stages of recruitment procedure.
The competency based questionnaires are also important in pointing out the developmental needs and strengths of an individual in order to expedite the process of appropriate training to improve overall performance levels. These competency questionnaires can be a segment of 360 degree feedback procedure.
Post Office Practice Pack
Practise for Post Office
The Post Office Grad Scheme involve several tests.
Purchase our bundle pack to star developing those skills now!
Excellent variety of practice tests ranging in difficulty levels. Really helped me feel prepared for, and pass, my actual online tests.
Similar profiles
You may also be interested in these popular companies.