PwC Interviews
PwC looks for employees with a high levels of ability. Applicants have to pass an interview before being offered a position.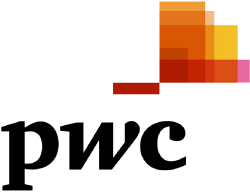 PwC use the following interview styles in their selection process:
Partner interview
Telephone interview
About PwC
Please see our page on PwC's 2021/2022 application process here.
Largely recognised for its status as one of the Big Four auditors, PricewaterhouseCoopers (PwC) is a renowned multinational professional services firm that originated in the UK. Securing employment or a place on one of their graduate programmes is extremely competitive and candidates must be prepared to undergo a lengthy selection procedure. Once an online application form has been completed, candidates are required to undertake online psychometric tests, which will be either numerical, verbal or logical reasoning depending on the job role. This is typical of graduate level positions, although further tests may be required for higher level roles. Candidates are informed in advance as to which tests they will be required to take.
PwC use a combination of SHL tests and Saville Consulting assessment exercises throughout the recruitment process, as a means of screening out candidates who lack the abilities necessary for a career in this area. PwC assess candidates in terms of their 10 Global Competencies, which are listed at relevant points throughout "The PwC Process".
Verbal reasoning tests are a fair and objective way for PwC to assess a wide range of applicants, each having different experiences and different qualifications. By analysing the results of a standardised verbal reasoning test, PwC are able to quickly see which candidates are suitable for the role and which are not. This sort of information about candidates' skills is difficult to glean from interviews and qualifications alone, so they use professional psychometric tests.
Often, PwC will ask applicants to take a verbal test online, which you can take from home. When the verbal test is used early on in the application process like this you will have to achieve a minimum score before you progress to the next round (typically a score in the top 50% of applicants is required however this does vary role to role). Further along in the selection process you might be asked to attend an assessment centre or interview where you will be asked to sit a verbal test again. This is so PwC can verify the person scoring highly in the test is indeed the person applying for the job.
PwC Partner Interview
A partner interview is, as the name would suggest, an interview with one of the partners at the company you have applied to. At this stage in the recruitment process you will normally have been successful in the first interview and assessment day, and are now being assessed as to whether your personality would be suitable for their company. Due to this, the questions asked at a partner interview will not usually be predetermined, but rather, based around you. As with any interview you should be polite, friendly and confident; the prospective employer has your credentials, you are now showing that you would fit in well with the team they already employ. It is
Some questions based around you could include:
"Tell me about your internship, with reference to any highlights or achievements?"
"Why do you want to work for PWC above our competitors?"
"Where do you see yourself in five years?"
"What drove you to get into this sector of business?"
A lot of candidates in the PWC recruitment process have found that their partner interview also consisted of a lot of competency questions. PWC places a lot of importance on the competencies it requires in its employees, and so these are tested thoroughly throughout the recruitment process. Some examples of competency questions (which are explained in an earlier section) include:
"Tell me about a time you have took the lead on a project"
"Describe a situation in which you have found a new solution on a project"
"When do you feel your part in a team helped to finish a task?"
The individual must draw on previous experience, whether that be at work, university, or in their social life, to demonstrate their ability in each competency. This is particularly suited to graduates as they may have little work experience to give their evidence on, but may have situations during education or other work to base their response.
A partner interview can vary in length from 45 minutes to just over 1 hour, depending mainly on how many questions you have for the interviewer at the end. It is important to keep the time in mind; there may be many interviews arranged for the day and so answering the questions they have asked, and not going too much off topic, will ensure you have given them all of the crucial information they want from you. Remember to dress smartly, as with first interviews, and the assessment centre, the way you look can have a bearing on interviewers decisions; they will not want to employ someone to uphold their company name who is scruffy or inappropriately dressed. Although getting this far in the recruitment process is an achievement and due to you having passed the previous stages, it is important not to become arrogant. There will still be other candidates competing with you at this level, and by presuming you have got your foot in the door already you could come across badly to the interviewer. There is no guarantee that the company will employ anyone from the pool of people they are interviewing, and you could still be out of the competition at this late stage if the prospective employer takes a dislike to you. At the end of the interview the interviewer should ask you if you have any questions; take this time to carefully go through anything that you do not understand that may have come up in the interview. Preparing yourself beforehand with some questions you would like to ask is the best option, as it can be easy to forget when you are under the stress of an interview. Questioning the interviewer on their own feelings about working for the company, or your future role in the company, will show that you are interested in the job. Not only does asking questions make you seem interested, it may actually be the last time you are going to get to ask these questions before you are hopefully offered a job; you need to go into work knowing what is expected of you, rather than being unprepared and looking unprofessional. Try to find out when you will be hearing back from the company on the success of your interview, but do not simply ask if you have gotten the job; and finally be polite when leaving, and thank them for their time, as you do not want to trip up this far into the recruitment.
PwC Telephone Interview
A PWC telephone interview will be similar to any other telephone interview; however, they will focus more on the Global Core Competencies of their company, and expect you to have done your research on related topics in their field. The interviewer will most likely start with the normal questions of why you want to work at their particular company, and try to find out how much you know about their business. Much of the interview will be based around competency questions, such as asking when you have worked in a team; having your response practised to the various questions they could ask here is crucial, you usually only have around 25-30 minutes for the interview, so having long pauses and sighs can really cut into valuable time. When looking at actual examples of PWC telephone interviews it becomes clear that a lot of their focus is on commercial awareness, based around cases that are happening in the business world at the time. Thoroughly researching businesses around PWC, and those in the news, will give you a good footing to efficiently answer the questions they throw at you.
As with all telephone interviews there are certain things to remember, so as to come across as competent to the interviewer:
Have your CV and application to PWC at hand: you may need to go over certain areas to clarify what you have already told them.
Get a pen & paper ready: you will most likely (and should!) have questions to ask them at the end, and writing down their responses will be better than having to ask them again at a later date.
Research! You need to know as much about their business as you can, if you don't it will become clear when they are probing you on certain business areas.
Know the market! As well as PWC itself, you should have a good grasp on any businesses it has been affiliated with, and those that are big in the news at your time of interview.
Conduct yourself in the same manner that you would in a face-to-face interview: be polite and confident, and make sure you sound enthusiastic about the job role throughout the call.
Be aware of the time limits: make sure you are actually answering the questions they have asked; if particularly interested a certain area it can be easy to go on a tangent, leaving out other crucial information they may want.
Try to build a rapport with the interviewer: you may have things in common and this will put you at ease for the rest of your interview.
Try to take the call where you have no distractions or loud noises: it will not go well if you are constantly asking them to repeat themselves, or worse, if you are in the middle of something else and seem uninterested in talking to them.
It can be difficult to get into 'interview-mode' over the phone, as you may only be used to taking social calls from friends and family, but it is important to take this seriously. Telephone interviews will usually be conducted when there have been a large amount of applications for a job, and candidates need to be screened so that only the most suitable will go on to more in depth assessment. You really want to stand out at this stage; although your work experience may be lacking, your personality can be crucial here in securing you a further interview or placement at an assessment centre. As long as you have a thorough knowledge of the business you are applying for, and be yourself throughout the interview, you should be successful in the telephone interview.
PwC Application Process Stages
Here is the typical process for your application to PwC.
Stage 1
Application and Online Tests
Applications are made online and require candidates to provide their contact details, education and work experience. This is to ensure that the candidate meets the entry requirements for their selected role. After submitting their application, candidates are invited to undertake online psychometric tests, which will be numerical, verbal or logical reasoning, depending on the position applied for.
Stage 2
First Interview
Successful candidates are then invited to attend an initial interview either in person or via telephone, this is competency based and will last approximately 45 minutes. The Global Competencies assessed at this stage are; communicate with impact and empathy, acquire and apply commercial and technical expertise, lead and contribute to team success, be open minded agile with change and practical, manage projects and economics, and demonstrate courage and integrity. It is recommended that applicants use this interview as an opportunity to provide evidence of their skills, as well as presenting a considered approach to their chosen career.
Stage 3
Assessment Centre
Candidates are then invited to attend an assessment centre, during which they will undergo further reasoning tests, a written communication exercise and a group or individual exercise. At this stage, candidates are required to produce an original government issued photo identification such as a driving licence or passport.
Stage 4
Final Interview
The final interview is more in-depth than the previous interview and will be conducted by partner or director from the applicants chosen area. During the final interview, candidates are assessed in terms of the following Global Competencies; communicate with impact and empathy, be curious: learn share and innovate, be passionate about client services, build and sustain relationships, and develop self and others through coaching. Successful applicants at stage 4 will be made an offer of employment or a place on a graduate programme with PwC.
Excellent variety of practice tests ranging in difficulty levels. Really helped me feel prepared for, and pass, my actual online tests.
Similar profiles
You may also be interested in these popular companies.
Ready to improve your score?
Join over 400,000 people who have boosted their online test performance
Or have a look at our free practice tests