Nationwide Personality Questionnaire
Nationwide looks for employees with a good personality match to the role and to the company which is why they use Personality Questionnaires as part of their assessment process.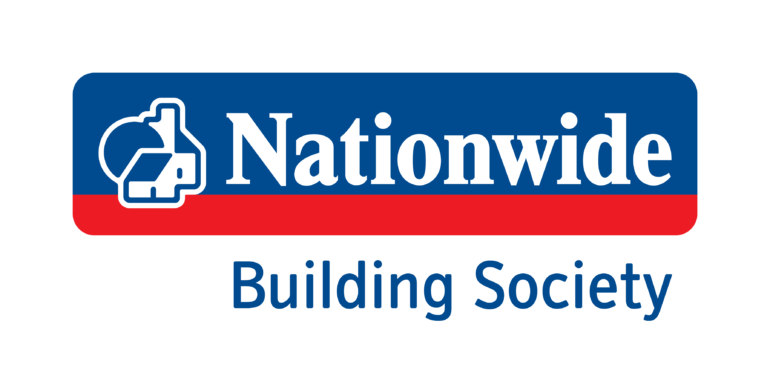 Nationwide use the following tests in their selection process:
Cut-E verbal reasoning test
Cut-E inductive reasoning test
Cut-E deductive reasoning test
Cut-E Personality Questionnaire
Practice Personality Questionnaire pack
Prepare for: Nationwide deductive test
Purchase deductive tests and start practising now!
Practice Bundle pack
Prepare for: All Nationwide tests
Purchase our bundle pack and start practising all tests now!
About Nationwide Personality Questionnaires
Nationwide Building Society Nationwide is one of the largest insurance and financial services companies in the world.
Personality Questionnaires are a fair and objective way for Nationwide to assess a wide range of applicants, each having different experiences and different qualifications. By analysing the results of a standardised Personality Questionnaire, Nationwide are able to quickly see which candidates are suitable for the role and which are not. This sort of information about candidates' preferred working style and behaviours is difficult to glean from interviews and qualifications alone, so they use professional psychometric tests.
Nationwide Application Process Stages
Here is the typical process for your application to Nationwide, though it may vary between position level and sector.
Stage 1
Online Application
Candidates start with an online application: you will need to provide personal details (background, education and work experience) as well as to upload a copy of your CV and answer some questions which determine whether you values match those of the company.
Stage 2
Online Aptitude Test
Psychometric tests are a key component of the Nationwide Application Process. Depending on the field that you are applying to, you might be required to pass a Verbal Reasoning Test, Deductive Logical Reasoning Test, an Inductive Reasoning Test and/or Personality Questionnaire on your preferred working style and behaviours.
Stage 3
Interview
Successful applicants will be invited for a 20 minute telephone interview.
Stage 4
Assessment Center
Candidates who are invited to the final stage of the application process - the assessment centre - may be asked to participate in further interviews, as well as group activities and individual exercises.
Buy Practice Personality Questionnaires
Our personality questionnaire practice test pack is suitable for preparing for the Nationwide personality test.
Personality Question Test Pack (suitable for preparing for Nationwide)
Prepare for all Personality tests including the Nationwide Personality Questionnaire.
Excellent variety of practice tests ranging in difficulty levels. Really helped me feel prepared for, and pass, my actual online tests.

Nationwide [scheme] applicant
Nationwide Personality Questions
Nationwide uses test providers Cut-e to source their personality questionnaires and help them to distinguish between candidates
Personality Questionnaires and who uses them
Personality questionnaires have become a commonly used recruitment tool, and candidates may come across them at both the early stages and the late stages of the recruitment process. Research has shown that personality tests are highly robust predictors of job performance, and are used for both selection and development as a result. Candidates will be likely to encounter personality questionnaires in all industries and all sectors, however candidates are most likely to undertake these tests in graduate schemes and recruitment for larger companies with high recruitment volumes. These tests may be online and unsupervised, they may be online and supervised and they may be pencil and paper tests at an assessment centre.
Nationwide use Personality Questionnaires as part of their recruitment process to help them select the best candidates for a particular role.
So as a graduate or senior candidate applying for a job at Nationwide you might feel like the Personality Questionnaire is an unnecessary hoop to jump through. But you should bear in mind that Nationwide are asking you to complete the deductive test as much for your own benefit as theirs; if you are not suitable for the role, a psychometric test will usually identify this. Research has shown that psychometric tests, such as those used by Nationwide, are a better predictor of job performance than traditional selection metrics such as level of degree achieved.
What you should know before taking your Personality Questionnaire
Personality questionnaires can be a break from the nerve racking aptitude tests and recruitment exercises, providing a much needed period of reflection and ease. Should you feel nervous before taking a personality questionnaire, just remember there will be no time limits, no right or wrong answers, multiple choice format and as a candidates you should have some idea of the key competencies looked for in this role.
However, it is important to take the test seriously, although the questionnaire may take a while to complete it is as valuable a tool as many other well-known selection procedures such as aptitude tests and interviews. Take it seriously; take your time and good luck!
Different types of personality tests
The personality questionnaire industry is a $450 million industry and candidates are likely to encounter numerous varieties of personality questionnaire. Please find a list of some of the most common types of personality questionnaires.
Answered questions
Are these tests suitable for Nationwide?
Yes. The practice tests we provide have been designed to mimic Nationwides's style to create an environment similar to the real assessment. This provides you with confidence that the questions you practice with us now are an accurate reflection of the real assessment.
How difficult are your tests?
Although there are no right and wrong answers, there are good and bad profiles for a particular position/organisation
Are they compatible with my Mac / Tablet / Phone?
Yes, and PC, and Linux and smartphone and Android and...everything. Our practice tests will run on all systems and they are responsive so they will work well on tablets and smartphones too!
How many times can I take the tests?
Unlimited. You can take our practice tests as many times as you like; there is no limit. But to be honest, after taking the same test a few times you start to remember the answers, so that's why we have lots of tests.
Similar profiles
You may also be interested in these popular companies.
Ready to improve your score?
Join over 400,000 people who have boosted their online test performance
Or have a look at our free practice tests