How to Pass Lenovo's Application Process
This guide will help you to apply for a job at Lenovo and explain the different parts of the application process.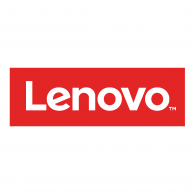 Lenovo use the following tests in their selection process:
Diagrammatic Reasoning Tests
Numerical Reasoning Tests
Verbal Reasoning Tests
Logical Reasoning Tests
Practice numerical test pack
Prepare for: Lenovo numerical reasoning test
Purchase numerical reasoning tests and start practising now!
Practice Bundle pack
Prepare for: All Lenovo tests
Purchase our bundle pack and start practising all tests now!
Preparation for your Lenovo Assessment
Lenovo is a $43bn company operating in over 160 markets. Four Lenovo devices are sold every second of every day! They place creativity and innovation at the core of their purpose, and they pride themselves on "never standing still".
This is how Lenovo see their people culture; "our people share a common aspiration to be the very best. Whether serving our customers, working together as a team, or contributing to the community, we are working to build a unique company—one that delivers unparalleled products created and supported by people who represent a wealth of cultures and experiences.
Our strength lies in this diversity. And every day, on every project, we are creating a new language for inclusion and respect for others. We are dedicated to fostering an environment that encourages entrepreneurism and ownership—a workplace where people's talents can be challenged, and their efforts recognised and rewarded."
Each year, Lenovo hires more than 300 university graduates and offers 100 internships to talented students.
Stage 1 - Online Application
The first step is to fill in the online application form and upload your CV. Despite all the other online questions, make no mistake, your CV is still a very import element of your application. Ensure that your CV is accurately reflecting your ability and experience and have someone else proofread it for you.
The online psychometric reasoning tests which you will be asked to complete are well covered by our Practice Guides, so be sure and check them out now.
When completing profiling questions, take the opportunity to impress your potential employer and in particular, demonstrate that you have the required skills for the job.
Stage 2 - Telephone/Video Interview
If you are successful at this point, you will be invited to a Lenovo interview. Interviews are usually conducted, in the first instance, by telephone/videocall and later on a face-to-face basis in one of Lenovo's many international centres. The phone interview usually last about 45 minutes, with interviews for candidates who apply for summer internship and work placement programs lasting roughly half that time.
During the telephone interview you will be asked both technical and behavioural questions. This is also your opportunity to ask the interviewer questions and it is very important that you do so. Have your research done on the company.
It goes without saying that you need to demonstrate competence in your field.
Stage 3 - Face to Face Interview
If your success continues, you will be asked to attend face-to-face interviews. These interviews are designed to assess your technical and behavioural skills and your potential fit for Lenovo.
The assessment day takes place either at a company campus or other venue. You will be asked to carry out exercises, including both individual and group tasks.
Aptitude tests will be completed under timed conditions, so it is very important to be practiced at them. You do not want to be sitting these tests having seen them for the first time! These SHL style tests could include:
Numerical Reasoning Tests:
Numerical Reasoning Tests are designed to test your numerical competence. You will be asked to analyse a variety of data from graphs and tables and to choose from a set of multiple choice answers.
Verbal Reasoning Tests:
You will be required to read a series of paragraphs and answer questions based on the content. Your answer options will consist of True, False or Cannot Tell. This test will be used to assess your analytical, comprehension and grammar skills.
Diagrammatic / Logical Reasoning Tests:
The diagrammatic and logical reasoning tests are a series of questions relating to the sequences of shapes and patterns. In each question there will be a missing step and you will be provided with a number of multiple choice answers. Lenovo will use these tests to ascertain your logical-reasoning, analytical and problem-solving skills.
You may also be required to participate in group activities including role-play, presentations, case studies and commonly used tests such as the "The In-Tray or E-Tray Exercise". During this exercise you will be given a large quantity of information, possibly in the form of an email inbox. It will be too much information to process in the given time. You need to demonstrate that you know what is important and that you can prioritise. This exercise is primarily about testing your organisational, time management and communications skills and your ability to prioritise and to multi-task.
Our Practice Tests cover all these areas.
As with many companies, Lenovo use aptitude tests to help them find the best possible candidates for their business. Preparation for these tests is really important so please go and check out our Practice Tests now!
Lenovo also ask candidates to perform Situational Judgement Tests (SJT's)
These tests see how you react to a given situation. The test often revolves around the resolution of a hypothetical conflict that might occur in the workplace. You will be asked to choose a course of action from a number of possible options.
We recommend that you check out our SJT practice tests prior to interview. Although your responses during the test will be spontaneous, it will help you greatly if you have previously practiced similar tests.
Lenovo uses group exercises and SJT's to access you in terms of the following attributes.
Social skills
Confidence
Teamwork
Leadership
Stress
Compatibility
Communication
Adaptability
The main goal is to demonstrate a good balance between teamwork and leadership.
Similar profiles
You may also be interested in these popular companies.