⚡ Save 20% on Premium with code SAVE20 ⚡
Guide to KPMG's Assessment Process and Graduate Schemes
About KPMG's Selection Process
KPMG is well-known as one of the Big Four accounting organisations; a coveted place to work, the popularity of the graduate schemes is very high. We've sought the advice of KPMG applicants to help create the perfect guide to help prepare you for your application.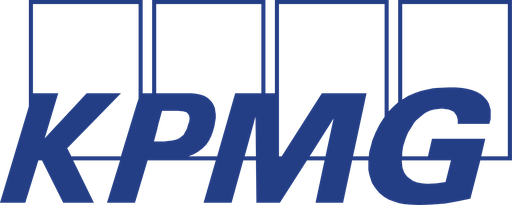 KPMG use the following tests in their selection process:
Numerical reasoning test
Verbal reasoning test
Logical reasoning test
KPMG test difficulty based on feedback from our members
To pass the KPMG application process and secure a role is very challenging. The accounting and consulting roles that KPMG offer are extremely popular with thousands of applicants applying each intake. With jobs available across areas such as Audit and Assurance, Tax, Legal, Advisory and others, there are plenty of opportunities and graduate roles available. A career at KMPG is lucrative so being prepared to pass their application process is essential. With the right advice and practise you can alleviate some of those nerves and be ready to tackle everything they throw at you.
KMPG have a minimum qualification requirement you must meet in order to be considered. Generally, you'll need (or be on track for) a 2:1 in any degree to apply for its roles. This is as well as a B in both GCSE Mathematics and English. Hopefully you meet those requirements and we can move onto the main application process advice.
KPMG is a place where the curious come together. A place where you'll enjoy diverse challenges and share your ideas with other bright minds to help to deliver innovative approaches.

- KPMG
The selection process may vary depending on what role you're applying for but usually it will involve an online application, online assessments and an assessment day.
We'll break down each of these section below, offering our advice and advice from fellow job-seekers that have been through these application processes.
KPMG Situational Judgement Test
A significant section of the KPMG application is situational judgement style questions. These will appear in both blended online assessments we talk about further on in this guide.
Ensuring you can pass KPMG's situational judgement test questions will be vital to your success in KPMG's assessment process.
Situational judgement tests will not require any previous knowledge about the role you're applying for or (necessarily) about KPMG. However, this is where some key advice comes in - having a certain knowledge about one aspect of KPMG will be extremely beneficial. KPMG have something called 'Behavioural Capabilities' which are the behavioural traits that KPMG desire their employees to possess. We list the behavioural capabilities in the next section, it's important to keep them in mind when answering KPMG's situational judgement test questions as their preferred responses will be the answers that best relate to their behavioural capabilities.
KPMG's situational judgement test questions will present you with workplace scenarios you may be in and will ask you to rank the responses from most appropriate to least appropriate. A lot of the responses will seem perfectly acceptable ways to react to a situation, which is what makes KPMG's situational judgement questions tough, it's about understanding the small differences between the responses. It's a good idea to get some practise on SJT's if you haven't taken some before or if you struggled with them in the past.
We have situational judgement tests in our premium test library, read on about KPMG's application process then follow the link to premium access to practise all the types of tests you will be faced with.
I would strongly recommend doing some SJT practise beforehand, the Assessmentday website is an excellent place for that.

- KPMG applicant, 2016
KPMG Behavioural Capabilities
Before we dive into the assessment process, it's important to talk about KPMG's behavioural capabilities.
If you already know what these are then you can skip this part, but let's quickly list them and talk about why they're important.
Throughout the process KPMG will not only be testing your cognitive abilities but also seeing if you possess the behavioural traits that KPMG believe in.
The behavioural capabilities are as follows:
Career Motivation: You must know why you want to work for KPMG and that motivation and passion should be able to be translated into your words and actions. Ensure you have researched KPMG and their programme thoroughly and know what to expect and it meets with what you want.
Delivers Quality: KPMG have a strong reputation and this is built and maintained by the work of it's employees. You must be able to plan, prioritise and deliver the high quality.
Drives Collaboration and Inclusion: An important part of being a KPMG employee is building relationships. You should be able to, and like to, work in teams and connect with clients. Working for KPMG there is a strong diversity of people that you will interact with, you should be able to adapt your communication style and be able to connect with people from various backgrounds.
Strives for Continual Imporovement: KPMG are very selective in its recruitment; to work for KPMG you must be ambitious. KPMG desire someone who is always looking to improve; learn from mistakes and take feedback; understand where your weak points are and be motivated to improve on them.
Exercises Professional Judgement: Life at KPMG will involve lots of autonomy; you must be able to confidently analyse situations and data and make accurate decisions that you can justify.
Makes an Impact: At KPMG you must be able to communicate effectively that you make a positive impression with clients and colleagues.
Seize Business Opportunities: KPMG are where they are now due to seizing opportunities and understanding the marketplace. You must be able to spot opportunities and know how to take advantage of them.
Demonstrate Innovation and Curiosity: Are you someone who can think creatively and can solve problems innovatively?
Resilience: Life at KPMG will not be easy sailing, you will face struggles and there will be times when your workload is high and you're behind on work. Do you have the resilience to be able to keep going and overcome challenges?
These are important to KPMG and they will be assessing your application based on these values, so throughout the process where there are opportunities to show that you have the characteristics of a KPMG employee you must demonstrate them.
KPMG Application Process Stages
As mentioned, your exact application process may not be identical to this but we have outlined the most common stages from recent deloitte applicants and as well as their experiences and tips.
Online Application
Irrespective of the role you're applying for or the region, you will always have to start off with an online application submission. These are fairly similar across all companies and will simply ask for personal details, your academic background and any work experience you have done. This is not an intensive part of the process and should not take longer than 30 minutes to complete.
Transforming Small Businesses
After you've submitted your application you may be asked to complete KPMG's first online assessment, this is called 'Transforming Small Businesses'.
KPMG have recently changed their application process taking a more 'blended assessment' approach, much the same as Deloitte. Previously the tests were split up and so there would be, for example, a KPMG situational judgement test you would have to sit, then you could rest and sit a numerical test later.
For the assessment you have to complete a mix of situational judgement questions, behavioural questions, verbal reasoning and numerical reasoning. You shall be given 5 days to complete this assessment from receiving the email invite.
I have always feared that my weak point in any application process is actually the psychometric tests. I used to not prepare much for these tests and hence considered them my weakness. Often practise tests were either the wrong type of papers or irrelevant to the kind of role I applied to. I'm thankful I found Assessmentday.

- KPMG Audit Applicant, 2020
The assessment is not timed so you can take as long as you wish to complete it - KPMG indicate that it should take around 90 mins to finish so make sure you have adequate time to complete the test.
These tests shouldn't be too hard, if you approach them correctly. Some people will obviously struggle more than others due to whatever reasons, but the skills that are tested in these assessments aren't necessarily skills that are naturally present in graduates. In order to pass these tests, you really do need to practise them. Now this may sound unfortunate, but it can actually be to your advantage as a lot of applicants will not practise due to having the stand point of "I'm good enough, I don't need to practise; If I don't know it, I don't know it."
Luckily for you, you're already taking advantage of their complacency by reading this and learning what the tests are about - the next step is to practise them until they're easy. Before you know it, you'll be into the next stage of the application process and one big step closer to being a KPMG employee! Congratulations!
Once you have completed this assessment you will receive an email which displays your top and bottom 2 KPMG core values - this will not indicate your performance as to whether you progress or not, it is simply an insight that is shared with you.
It may take a while to hear back after this assessment, many have said it takes between 2-6 weeks. KMPG state that you will hear back from them within 6 weeks of completing this assessment.
Delivering Outcomes
Once you're initial application has been successful, you will start the hard part - the assessments!
Once you have passed Transforming Small Business you will move onto the next assessment which is called 'Delivering Outcomes' this once again is a kind of blended assessment.
Delivering Outcomes will provide insight into your chosen business area via a selection of different tasks involving a fictional business.
You will not have to practise any more psychometric tests as this assessment is a little different - it will be a combination of SJT questions, video interview questions and some writing tasks.
It's hard to prepare for the video interviews as they're very contextualised. You must become familiar with the format and whilst videoing 2 minute responses.

- KPMG Graduate Tax Applicant, 2020
This assessment has about 40 questions, which may sound daunting but they're not as long or challenging as you may think. However, understandably, this is the final stage before the assessment centre, so you can't expect an easy ride.
This assessment is untimed, however some elements (video interview questions) will be timed so bear that in mind.
You will have to complete about 4 video interview questions, however these questions will not be solely on yourself or your motivations but will primarily be focused on the fictional business you are presented with. Examples of what questions you may face are:
Record how you would introduce yourself to a senior partner/colleague to ensure you create a strong impression and working relationship.
You may be asked about how your strengths align with the role you're applying for.
One firm wants reassurance that KPMG will be invested and care for them, despite this firm being a smaller than those that KPMG primarily work with.
You are allowed 2 minutes to prepare your answer and a further 2 minutes to record your response.
Have a pen and paper to hand so that you can make notes on the structure of your answer - however, make sure not to be looking at anything other than the camera when recording your response.
You will also have to perform two written tasks:
One may be writing some sort of report analysing a business' strengths or weaknesses (you will be presented with a case study on them with all the needed information so it's a case of analysing the information and creating a well-written report, no pre-existing knowledge is required).
The other may take the form of an email that you have to send, this could be to a co-worker or to a business. This task will be analysing your ability to appropriately approach a difficult scenario and be able to effectively manage and diffuse any problems.
As there's no time limit on the written tasks, they're quite easy. In the report you are given all the info you need, its literally just summarising the information and making it presentable.

- KPMG Graduate Tax Applicant, 2020
The remainder of the assessment are SJT questions. You will have to simply respond with how you would react to a given scenario. Have KPMG's Behavioural Capabilities that we went through earlier in mind when answering these.
Launch Pad
If you have managed to get past all previous stages including Delivering Outcomes then firstly, congratulations(!), and secondly, you will now be at the final assessment centre stage: Launch Pad
KPMG's Launch Pad will be a mixture of assessments and interviews. One applicant describes his Launch Pad experience as:
My assessment started at 9 AM with breakfast provided.
You'll be split into groups at the beginning of the day
There will be three assessments which are a test (numerical), group exercises, and an interview.
Numerical - very similar to the standard online numerical tests used in other application processes (Please note: Your assessment may not be a numerical test).
Group Work - You'll be working in groups of around 5 people and you are given 4 tasks to complete. The tasks aren't too difficult, I think it's mainly to assess your ability to work as a team. The assessors for each task are different so make sure you show them your skills in each task.
Interview - It's a mixture of motivational questions and situational questions so prepare answers based on their key competencies and values. You will be prepared in a room where lots of others are being interviewed so be aware of that, and come prepared with questions you would want to ask them.
Launch Pad was a better experience than I imagined. You can talk to lots of KPMG employees to gather advice from them. It's important to be prepared and to relax and enjoy it - they'll remember you more positively if you're smiling and happy.

- KPMG Consulting Graduate Scheme Applicant, 2020
Maximise Your Scores With Practice Tests
Unlock all premium tests
Sharpen your skills with the 100+ realistic practice tests we have ensuring the best possible preparation.
The AssessmentDay practice tests really equipped me with the right skills to pass both stages, the numerical aspects were fairly taxing and had been an issue for me in the past. I would suggest others buy the AssessmentDay package and thoroughly drill their areas of weakness whilst keeping track of their progress through score log.
If you would like to share your KPMG experience with us and help others, then contact us and email in!
Answered questions
How difficult are your tests?
The same difficulty as real tests. Generally real employer selection tests don't differ that much in terms of difficulty which is why they compare your score against norm groups. Our practice tests are pitched roughly at graduate level, but this means they are actually suitable for preparing for all levels of job: entry; apprentice; graduate; senior; director.
Are they compatible with my Mac / Tablet / Phone?
Yes, and PC, and Linux and smartphone and Android and...everything. Our practice tests will run on all systems and they are responsive so they will work well on tablets and smartphones too!
How many times can I take the tests?
Unlimited. You can take our practice tests as many times as you like; there is no limit. But to be honest, after taking the same test a few times you start to remember the answers, so that's why we have lots of tests.