How to Pass Intel's Application Process
This guide will help you to apply for a job at Intel and explain the different parts of the application process.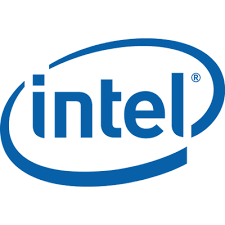 Intel use the following tests in their selection process:
Diagrammatic Reasoning Tests
Numerical Reasoning Tests
Verbal Reasoning Tests
Logical Reasoning Tests
Practice numerical test pack
Prepare for: Intel numerical reasoning test
Purchase numerical reasoning tests and start practising now!
Practice Bundle pack
Prepare for: All Intel tests
Purchase our bundle pack and start practising all tests now!
Preparation for your Intel Assessment
Intel are very employee focused - offering great benefits and support to their workforce, offering various opportunities for employees to expand and grow their skill sets.
As the world's leading producer of microchips and other technological innovations, Intel employs over 80,000 employees worldwide it is a very attractive employer for graduates and non-graduates alike.
We can help you navigate the Intel selection process and get ahead of your competition. We will break down the different stages of the selection process below offering our advice throughout.
Stage 1 - Online Application
In order to apply for Intel's graduate jobs or open positions, you must create an online profile on their website and submit your C.V.
There are also some profiling questions to complete at this stage. If you are applying for a specific position then the questions will be based around the skills required for that position, so be prepared.
Don't overlook this opportunity to put your best foot forward and impress your potential employer. In particular, demonstrate that you have the required skills and passion for the job.
Stage 2 - Psychometric Test
At this point, you may be sent an Intel aptitude test. This is a skills-oriented test and you will be under timed conditions, so it is very important to be prepared for them. You do not want to be sitting these tests having seen them for the first time!
The tests may not be like your standard graduate online tests but will instead be more technical and focused around, as mentioned, the skills you will need to be successful in your chosen role.
Intel's Numerical Reasoning Tests:
Intel's Numerical Reasoning Tests are designed to test measure your numerical competence. You will be asked to analyse a variety of data from graphs and tables and to choose from a set of multiple choice answers.
Intel's Verbal Reasoning Tests:
You will be required to read a series of paragraphs and answer questions based on the content. Your answer options will consist of True, False or Cannot Tell. This test will be used to assess your analytical, comprehension and grammar skills.
Intel's Diagrammatic / Logical Reasoning Tests:
The diagrammatic and logical reasoning tests is a series of questions relating to the sequences of shapes and patterns. In each question there will be a missing step and you will be provided with a number multiple choice answers. Intel will use these tests to ascertain your logical-reasoning, analytical and problem-solving skills.
Stage 3 - Telephone Interview
During the telephone interview you will be asked both technical and behavioural questions. This is also your opportunity to ask the interviewer questions and it is very important that you do so. Have your research done on the company.
It goes without saying that you need to demonstrate competence in your field. Furthermore, you should know that Intel are very focused on their core values.
Intel's Core Values:
Quality
Discipline
Risk-taking
An inclusive, great place to work
Customer orientation
Results orientation
Read up on how Intel turn these values into action and be sure to incorporate them in your interview answers.
Stage 4 - Intel Assessment Centre
You've done well on the phone and have now been invited to attend an Intel assessment centre.
Be prepared for two interviews on the Intel assessment day. As in the telephone interview, the face to face interviewers will cover both technical and behavioural competency. With regards to the behavioural interview, make sure that you include reasons why Intel's Values resonate with you.
For the technical interview, make sure you know exactly what is in your CV and can give concrete examples of all skills, experience and qualifications you listed. You may have heard of the STAR method of structuring your interview answers and we would recommend that you use it, especially when answering more open ended questions such as, "Give me an example of ………."
Situation: Set the scene and give the necessary details of your example
Task: Describe what your responsibility was in that situation
Action: Explain exactly what steps you took to address it
Result: Share what outcomes your actions achieved
The In-Tray or E-Tray Exercise
During this exercise you will be given a large quantity of information, possibly in the form of an email inbox. It will be too much information to process in the given time. You need to demonstrate that you know what is important and can prioritise. This exercise is primarily about testing your organisation, time management, ability to prioritise, ability to multi-task and communications skills.
The Group Exercise
Working with the other candidates, you will be given fun but complex task to complete in a given timeframe and/or a topic to discuss in a group situation.
Intel uses this exercise to access you in terms of the following attributes:
Social skills
Confidence
Teamwork
Leadership
Stress
Compatibility
Communication
Adaptability
The main thing is to demonstrate a good balance between teamwork and leadership.
You can find practise material and information for all of these assessments on our site, our bundle pack contains all tests for all psychometric tests you may have to find in your job search. It's truly the best way to be prepared for any obstacles that you may face.
Similar profiles
You may also be interested in these popular companies.