General Motors Assessment Test
General Motors looks for employees with a general ability and attention to detail. Applicants have to pass interviews and an online assessmemt before being offered a position.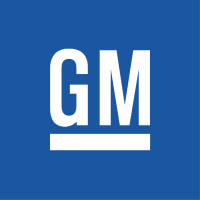 General Motors use the following tests in their selection process:
Numerical Reasoning Test
Situational Judgement Test
Verbal Reasoning Test
Personality Test
Mechanical Reasoning Test
Practice Bundle pack
Prepare for: All General Motors tests
Purchase our bundle pack and start practising all tests now!
About General Motors Assessment Tests
General Motors, established in 1908 in America, famous for producing Cadillacs and operating under the brand name Opel in Europe. Producing over 10,000,000 cars a year in 2016, they are many lucrative employment opportunities with General Motors. This has led to them employing a highly thorough selection procedure. Psychometric testing is adopted from the beginning of the recruitment process, as a means of screening out candidates who have the abilities General Motors are looking for in all of their employees. Online assessments are used at different stages of the application process, the type of assessment will vary depending on the role you are applying for. You will be told what type of assessment you must take beforehand, make sure you notice this and read up on the assessments so that you can prepare.
General Motors Numerical Reasoning
General Motors will ask lots of their candidates to take a numerical reasoning test. A numerical reasoning test will assess your ability to interpret numerical data and handle calculations. The General Motors numerical reasoning test will be much like any other numerical reasoning test from different employers, it will be multiple choice and you will have a time limit.
General Motors Verbal Reasoning
A verbal reasoning test may be used by General Motors to understand the verbal comprehension and ability of their candidates. You will be presented with passages of text and be required to determine whether statements are true, false or cannot say.
General Motors Mechanical Reasoning
The General Motors mechanical test will either be a standard mechanical reasoning test which will be used to get an understanding of your knowledge of mechanical principles. It will depend on what role you are applying for as to whether you will have to answer a mechanical reasoning test or any other skills assessment.
General Motors Situational Judgement Test
General Motors will use an SJT to determine how you are likely to act in situations to find out whether you would likely be a good fit for the company and for the role. There are technically no right or wrong answers to an SJT, but the employer will decide which responses they deem the most appropriate and least appropriate. This will often be in accordance with their core competencies and how they expect someone to perform in that specific role.
General Motors Personality Test
Personality tests are a great tool that most companies use during their recruitment test. These tests really don't have any correct answers - it's a test of behavioural questions that are used to understand your personality. If you answer honestly then General Motors will be able to understand who you are as a person much more clearly, and it will help them identify if someone with your personality would be a good fit for their company.
General Motors Application Process Stages
Here is the typical process for your application to General Motors.
Stage 1
Application
Once you have found the General Motors career you wish to pursue, you must apply online. Your online application will be similar to most online job applications whereby you must fill in some personal details, include work experience etc. Once you have sent off your application, it will be assessed to see if you have the necessary qualifications to have passed the first stage.
Stage 2
General Motors Assessment Test
If your application was successful, you will then be asked to complete an online assessment. The type of assessment will vary depending on the role you are applying for. Skilled trades will require a technical assessment, whereas student/graduate roles will often be more focused on your general ability (numerical, verbal, mechanical, personality).
Stage 3
Interview
Congratulations if you made it this far, there is only one step away from your new General Motors career - the interviews! If you were successful in the online assessments, you will be invited to a formal interview. This will normally be on-site, on their premises, and will follow the process of standard job interviews. You will be asked questions, it will be a chance for them to actually meet you and understand what you are like and if you would be a good fit for their company.
Once interviews are complete, they will either offer you the job or let you know that you have been unsuccessful. Either way, you did great to make it that far and that perfect job for you is closer than before.
Buy Practice Assessment Tests
Our bundle practice test pack is suitable for preparing for the General Motors assessment tests.
Bundle Test Pack (suitable for preparing for General Motors)
Prepare for all tests including the General Motors numerical, verbal and mechanical test.
Excellent variety of practice tests ranging in difficulty levels. Really helped me feel prepared for, and pass, my actual online tests.
Answered questions
Are these tests suitable for General Motors?
Yes. General Motors use stnadard numerical reasoning and verbal reasoning tests to assess applicants in the recruitment process. The practice tests we provide have been designed to mimic the style to create an environment similar to the real assessment. This provides you with confidence that the questions you practice with us now are an accurate reflection of the real assessment.
How do you know the exact application process?
As General Motors is a large global organisation that hires candidates for lots of different roles, the application process will vary from role to role. Generally, the format above is what you will face. Application --> Assessment --> Interview --> Offer.
How many times can I take the tests?
Unlimited. You can take our practice tests as many times as you like; there is no limit. But to be honest, after taking the same test a few times you start to remember the answers, so that's why we have lots of tests.
Similar profiles
You may also be interested in these popular companies.