How to pass the Clifford Chance Watson Glaser Critical Thinking Test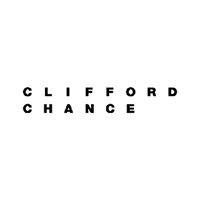 An essential part to securing a job at Clifford Chance is the Watson Glaser test. You will be required to pass this critical thinking test in order to progress to the later stages of the application process.
About Clifford Chance Critical Thinking Tests
Once you have submitted your online application you will receive an invitation (within 48 hours) to take the Watson Glaser test. You have several days (usually 5) to complete this test so there's no rush, make sure you're prepared when you eventually do sit the test.
The test follows the well-known critical thinking format: it is made up of 40 questions across five individual test sections, each with its own instructions and examples.
The five sections are:
Drawing inferences
Recognising assumptions
Making accurate deductions
Interpreting information
Evaluating Arguments
This is common to critical thinking tests and if you've taken them before you will understand there are certain intricacies to each of them.
The most important thing about this test is that you practise. This cannot be emphasised enough. There are specific instructions to answering these questions and the skills involved must be learnt in order to perform well - you cannot score in the highest percentiles without having a clear understanding of how the question types work.
Read about what is being tested, take a practice test, work out where you're going wrong and Repeat!

Clifford Chance Training Contract Applicant, 2019
You should read the instructions carefully before attempting to answer the questions, as the instructions will determine how you should answer each question type.
There is a time limit of 30 minutes for the test.
You cannot stop the timer once it starts, so ensure you are ready to take the test and there will be no interruptions.
If you complete the test before the allotted time, you can recheck your answers before finally submitting them for scoring.
Remember, you have five days to complete the test after receiving the link from Clifford Chance, so there's plenty of time to prepare.
Practising for the Test
Before you take the Watson Glaser test, do take the time and effort to take some practise tests. You will then be familiar with the format and the type of thinking involved.
Clifford Chance have a practise test.
You can take this test as many times as necessary (but it will be the same test). Clifford Chance does not see how you perform at these practice tests, nor how many times you took these tests.
Therefore, these results will not affect your performance during the actual application process at the firm.
We would recommend practising a variety of tests to help hone your skills more effectively.
Watson Glaser Test Advice
Ensure you fully understand the requirements of each question before deciding on your answer. For example, if a question requires you to evaluate the strength of an argument, you will be able to find what constitutes a strong or weak argument within the instructions.
Before you sit the test understand that there are 5 sections and you will have 30 minutes to complete the test. You can work out how much time you could allow yourself and keep an eye on the time throughout - don't get stuck on certain questions or find your mind wandering. Note, that it is a critical thinking exercise so don't try to rush through the questions as you could miss key points.
Remember logical fallacies - If there is an error in the reasoning due to presumptions then the argument is not valid. Ensure you have researched fallacies and can identify them easily. Practising will help with this.
Lastly, give yourself enough time to practise. Hopefully if you're reading this you don't have just one more day to complete this test but in fact you have a few days. Long term practise can help cement your understanding and make your test experience much smoother.
Clifford Chance Application Process Stages
The application process for Clifford Chance is actually relatively straight-forward compared to other graduate schemes. It consists of an online application form, Watson Glaser test and an assessment day. The application process used to include a video interview, but this is no longer involved.
We would advise that you are familiar with the company and what their goals are. The following video features a Clifford Chance employee talking about who they are and how they work:
Online Application Form
The Clifford Chance online application is, in the words of the company, rigorous.
It consists of three main components:
The first part relates to your academic record and your performance during the period of study. Please provide full details of your degree, including module scores for all academic year, even if they're not counted towards your overall degree classification.
The second is about any work experience that you might have had. You should give details separately for legal and non-legal work experience.
The third part of the online application revolves around your extracurricular interests and activities. Especially, any achievements that you hold dear to yourself and are proud of.
How can you ensure that your application stands out from the crowd and gets attention from the Clifford Chance recruitment team?
Here are a few tips from the company:
"Put the question to yourself: What makes you special? What among your many qualities and accomplishments would be especially relevant to Clifford Chance? And which of those would they be looking for in a graduate trainee?"
Mention only the strongest and best examples from your career to illustrate your answers, ensuring that your passion and personality come through.
The application form is your opportunity to impress, and the first hurdle in your mission to get a graduate training at Clifford Chance. Therefore, think about how you can stand apart from, and taller than the thousands of other applicants.
When reading your application, the firm should appreciate what you bring to the table in terms of your qualities, education, and experience.
Clifford Chance is looking for people who actively and genuinely desire a career in commercial law, and your interest and motivation should shine through in the application.
Remember that as a lawyer, you must be extremely detail-oriented and that every word you put on a piece of paper should be correct, truthful and relevant.
Therefore: "Pay attention to detail. This is a key skill for a lawyer, and Clifford Chance will reject applications that are unclear or contain numerous spelling and grammatical errors. Double-check your answers for errors and clarity."
If the firm asks you for further information, you must provide it to them within 24 hours of their request. Any delay could hold up consideration of your application and prejudice your chances for a graduate training contract at Clifford Chance.
Watson Glaser Test
As aforementioned, the Watson Glaser test will test your potential skills as a lawyer. The company will send you a link to this test after you submit the online application.
The test comprises 40 questions and lasts 30 minutes.
You must complete the test within five days of receiving the link.
You can learn more about what a Watson Glaser test is on our critical thinking page. We breakdown the five different sections and have instructional videos.
Assessment Days
The assessment day is not in-fact a complete day but is either only a morning or an afternoon.
You will appear at two "CV-blind" interviews. That means the interviewers have not seen your CV, know nothing about you and have not been briefed by graduate recruitment.
The first interview is competency-based. It will test one or more of your skills or abilities with relevance to a legal career.
The second is case study-based, for which will be allotted preparation time before the interview.
You can find information about these interview types on our site, follow the links in the footer
At this interview, Clifford Chance may present you with a real-life scenario similar to one that it handles during its business.
They would want to gauge your ability to analyse the situation, identify the most crucial issues, and develop a solution through a logical process.
However, do not get alarmed. The Clifford Chance interview process is structured so that you can best demonstrate your skills, unique experiences, and personality.
Outcome
Clifford Chance will advise you of the result of the application as soon as possible, and sometimes within 24 hours.
If you're successful at securing a Training Contract offer, they'll send you their comprehensive offer pack.
This pack includes their offer letter and all the information you need to evaluate and decide on the opportunity now before you.
Practise for Clifford Chance
Practise Watson Glaser Tests.
Clifford Chance's assessment focuses on critical thinking.
Purchase our critical thinking tests and start practising now!
Excellent variety of practice tests ranging in difficulty levels. Really helped me feel prepared for, and pass, my actual online tests.
Similar profiles
You may also be interested in these popular companies.