Succeed in the Interview Process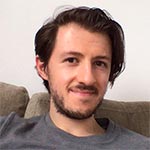 Author: Ben Hopgood
Updated: September 11, 2020
To help you on how to use feedback from a psychometric test.
Succeed in the Interview Process
These days job interviews are few and far between. Therefore, when you get an opportunity for a job you will want to grasp it with both hands. However, caution is advised, as modern job applications can be complex affairs, with each different aspect requiring its own particular strategy.
The golden rule with an interview is making a good impression.
There is a stereotype about job interviews. You arrive at your potential workplace, sat out in the corridor, waiting nervously to be called in for a one-to-one with your potential new boss, during the interview you're asked a range of questions, for which you give your pre-planned responses. If you're lucky, you'll get a call back in a couple of weeks, based on how much your new boss liked you as a person.
The above does hold true for many interviews, however these days there is often lots more to the process than this personal assessment. More and more employers have an aptitude test as an instrumental part of the application process. So, whilst there is value in rehearsing for your person-to-person interview, it is often only one part of the application process, and so true preparation requires you to practise for a psychometric test. The golden rule with an interview is making a good impression. However, this is a subjective measurement, and is relatively easily achieved: a nice suit, clean shaven and a neat haircut. Success with a psychometric test isn't so easy, which is why you application success equally demands practice, practice, practice.
More resources
Read our other articles for more advice