Perform better in your reasoning tests
Features:
Instant online access
12 months' access
Unlimited practice
Worked solutions provided
Tips and shortcuts explained
Similar to real reasoning tests
Recommended by employers
PDF downloads included
Online timed test simulators
Realisic practice questions
Compare your score to others
Improve your reasoning scores
97% positive feedback
All levels of difficulty covered
All suitable for preparing for:
CEB SHL
IBM Kenexa
Saville Assessment
Talent Q
Cubiks
Talentlens Watson Glaser
Candidate feedback:
Excellent explanations in the answers plus tips for avoiding common errors. As revision exercises I found these most helpful and would certainly recommend them.
Sophie, Manchester
It is totally worth your money if you buy all the the available tests which you can practice. Think of it more as an investment rather than a cost. AssessmentDay practice tests really helped me prepare for many of my online assessments that I had to take, without them I wouldn't stand a chance of passing the online assessments.
Sergey, Birmingham
AssessmentDay helped me prepare for numerical, inductive and verbal reasoning tests used by most engineering consultancies. AssessmentDay tests are similar to the ones used in real testing and you can compare your scores to thousands of people who have been using AssessmentDay, too. My scores increased after practising and I have passed some real tests.
Petra, London
Employer advice:
Practice as much as possible before taking both the numerical and verbal reasoning tests, even if you've taken them before. KPMG

We recommend that you practice beforehand. HSBC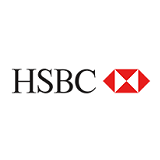 Before you take our Watson Glaser tests, it's a good idea to practise as much as you can so you are familiar with the format and the type of thinking involved. Clifford Chance
We suggest that you begin with practice assessments to increase your familiarity with test formats and types of questions. UBS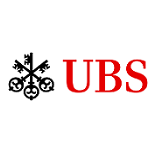 We recommend you try out some practice questions for the 'Situational judgement questionnaire' before you apply. Civil Service
Familiarise yourself with the online assessments by completing some practice questions. Rolls-Royce
Make use of practice materials to practice your skills and ensure you understand the task. As well as the materials we send you, you can find additional practice materials on the internet. PricewaterhouseCoopers
We strongly encourage you to practice online tests in advance to prepare and familiarise yourself with what's involved and ultimately, to give yourself the greatest chance of success. National House Service
FAQs
How long do I get access for?
Everyone gets unlimited online access for 12 months. You can use your practice tests as many times as you want within this period. We will automatically add new updates to your member area.
Are these similar to employer selection tests?
Yes. Our practice tests are suitable for preparing for tests by all the major test publishers including CEB SHL, IBM Kenexa, Talent Q, Cubiks, Talentlens, Saville, and more, so your test will be covered.
What difficulty are the practice tests?
Just like the real tests employers use, our practice tests are all of roughly the same difficulty that can be used by graduates up to executives.
Will it improve my score?
Almost certainly. Lots of research on psychometric testing has shown that 'practice effects' exist. By practising, you are likely to improve your score. Even if it just helps reduce anxiety, you will be better able to concentrate and perform your best.
FAQs
When will my book arrive?
There is no book; everything is online accessed via username and password. You don't have to wait for the post to arrive; you can login to access your content online immediately after purchase.
How difficult are your tests?
The style and format of all employer ability tests are standardised and consequently our tests will almost certainly be of the same style and format. What does vary between employers and roles however is the difficulty. The difficulty of our tests spans from graduate scheme level to senior management level. If you are applying for something like a director's position at an accountancy firm, you will have to face the most difficult tests available and you will find our practice are easier than your real test. For most jobs however, our tests will cover the level of difficulty you will face for real. For a good idea of how difficult other people rate our tests, see our feedback page.
Are they compatible with a Mac?
Yes. All AssessmentDay tests run using HTML5 technology and therefore run on any browser and any operating system including smart phones and tables. This includes Internet Explorer, Firefox, Safari, Opera, and Chrome.
How many times can I take the tests?
Unlimited. You can take our practice tests as many times as you like; there is no limit. But to be honest, after taking the same test a few times you start to remember the answers, so that's why we have lots of tests.
Ask us a question
Chat to us on live chat now
*AssessmentDay and its products are not affiliated with CEB SHL, Kenexa, Talent Q, Cubiks, Saville Assessment, or TalentLens. AssessmentDay practice tests are intended for candidate preparation only and not employee selection.