LIMITED TIME OFFER: 20% OFF ALL PACKS WITH COUPON CODE 'HOT20' 🥵
Spatial Reasoning Practice Pack
Access:
One-time payment instantly unlocks online access for one person for 12 months. Don't worry; there are no recurring payments or autorenewals.
Suitable for preparing for*:

✔

SHL


✔

Kenexa


✔

Harver


✔

Saville Assessment


✔

Thomas International GIA

Number of tests:
4 tests
Number of questions:
88 questions
Average time per test:
15 minutes
Other features:

Questions kept up to date and refreshed
Correct answers included for every question
PDF download booklets for offline viewing
Online timed test simulator for realistic practice
Practice questions written by industry experts
Practice mode! Extra time? No time limit? New feature allows you to change the timers on our tests.
Features of the spatial reasoning practice test pack
Get instant access to our practice spatial reasoning test pack and enjoy the following features.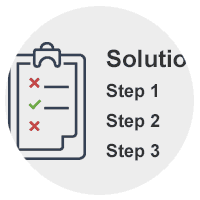 Answers provided to every question. We provide correct answers for every question.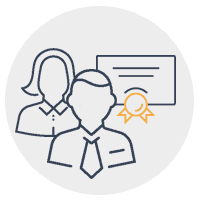 Questions written by real test designers. We have in-house psychologists who have experience writing tests for Test Partnership, SHL, Kenexa and Talent Q to design our practice tests. This makes sure you practice with accurate and relevant test questions.
Other practice test packs available
You may also be interested in these popular tests available.
Answered questions
Are these suitable for SHL?
Yes these practice tests are suitable for preparing for SHL and other test publishers including Kenexa, Saville Assessment, Thomas International, and Harver.
Note we are not affiliated with any of SHL, Kenexa, Raven's Progressive Matrices, Korn Ferry and Talent Q. We provide practice tests which are suitable for preparing for these tests but we do not provide tests suitable for recruitment. If you want to select employees we suggest you contact the test publishers directly.
How do I access the tests?
It's all accessed immediately online through your username/e-mail address and password. All of our tests are online, but you are welcome to download and print the PDF documents should you wish to practise on paper or whilst travelling without internet access.
How difficult are your tests?
The same difficulty as real tests. Generally real employer selection tests don't differ that much in terms of difficulty which is why they compare your score against norm groups. Our practice tests are pitched roughly at graduate level, but this means they are actually suitable for preparing for all levels of job: entry; apprentice; graduate; senior; director.
Are they compatible with a Mac?
Yes, and PC, and Linux and smartphone and Android and...everything. Our practice tests will run on all systems and they are responsive so they will work well on tablets and smartphones too!
How many times can I take the tests?
Unlimited. You can take our practice tests as many times as you like; there is no limit. But to be honest, after taking the same test a few times you start to remember the answers, so that's why we have lots of tests.
Spatial Reasoning test pack features
4 practice tests to simulate the real thing
This includes 88 questions, each with the correct answer.
Questions kept up to date and refreshed
PDF download booklets for offline viewing
Online timed test simulator for realistic practice
Practice questions written by industry experts