Free Sample Graduate Benchmark Practice
Numerical
Graduate Benchmark Test
Verbal
Graduate Benchmark Test
Inductive
Graduate Benchmark Test
What is the Graduate Benchmark?
The Graduate Benchmark is delivered by Tartetjobs to identify your strengths and skills, allowing you to see where you compare to other candidates and assess which future careers are best for you.
Targetjobs use our numerical, verbal and inductive tests in these assessments - so if you wish to practise then our practice tests are the way to go.
You'll be searching a long time to find a graduate scheme that doesn't involve psychometric tests as part of the application process, so it's vital you can handle them. Understanding where your skills lie in comparison to other graduates is great information for anyone needing to know if they need more practice or if this career is realistic with their skillset.
What to expect inside the TARGETjobs Graduate Benchmark Practice Pack:
The following images are an example of the format of tests in our practice pack:
Benefits:
Instant online access
12 months' unlimited online access
PDF downloads for offline practice
Online timed test simulators
See how you compare with others
Improve your test performance
Employer advice:
Practice as much as possible before taking both the numerical and verbal reasoning tests, even if you've taken them before. KPMG

We recommend that you practice beforehand. HSBC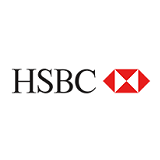 Before you take our Watson Glaser tests, it's a good idea to practise as much as you can so you are familiar with the format and the type of thinking involved. Clifford Chance
We suggest that you begin with practice assessments to increase your familiarity with test formats and types of questions. UBS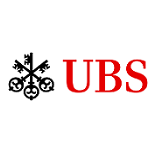 We recommend you try out some practice questions for the 'Situational judgement questionnaire' before you apply. Civil Service
Familiarise yourself with the online assessments by completing some practice questions. Rolls-Royce
Make use of practice materials to practice your skills and ensure you understand the task. As well as the materials we send you, you can find additional practice materials on the internet. PricewaterhouseCoopers
We strongly encourage you to practice online tests in advance to prepare and familiarise yourself with what's involved and ultimately, to give yourself the greatest chance of success. National House Service
AssessmentDay is the official partner for providing TARGETjobs Graduate Benchmark Test practice.
Prepare for The Graduate Benchmark Tests:
Official practice material for The Graduate Benchmark
4 Numerical Practice Tests
4 Verbal Practice Tests
4 Inductive Practice Tests
Fully-worked solutions to every question
Online timed test simulator and offline PDF booklets
12 months unlimited online access